Tag: Copenhagen International Fashion Fair
Fashion fairs
Copenhagen International Fashion Fair (CIFF) is held in Copenhagen, Denmark on August 3-6, 2014 in Bella Sky Comwell. CIFF is the leading and most innovative platform in northern Europe, presenting carefully curated areas for premium brands.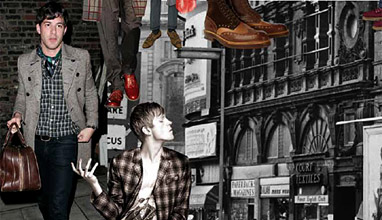 Fashion trends
The Copenhagen International Fashion Fair (CIFF) is Europe's fashion fair number 1. With the right concept and the right atmosphere, CIFF has recently grown bigger and broader on all counts: visitors, space and collections. CIFF is now a must for the entire European fashion trade. This is where to negotiate, establish new contacts, exchange ideas and pick up inspiration. This is where retailers form an idea of next season's trends.

Let's see the new trends for Autumn-Winter 2012 created by CIFF. Four distinct trendlines are on display, each has substantive material, both visual and descriptive. Themes for both the women's and men's forecast are: New Romantics, Wild Things, Retro Maniacs, and Seventy Somethings.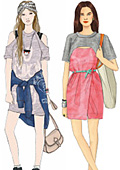 Fashion advices
CIFF has put together a trend presentation for their upcoming August show. The report features Spring/Summer 2012 direction, key silhouettes and color boards for the men's and women's apparel market. As always the show's trend report is a visual treat, and a good overview to get retailers in the mood for the Spring Summer 2012 season.
In New Edge, CIFF represents a strong desire for modern shapes that will be pure yet sensual. This modern outlook offers a radically simple, minimal aesthetics found appealing once again, updating an idea of classicism and timelessness.