Tag: Dries Van Noten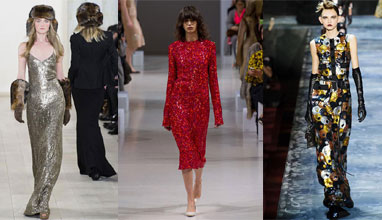 Fashion trends
We continue to show you the Fall/Winter 2015-2016 fashion trends and we pay attention especially on the formal wear. Today, we present you one kind of second part of the shiny outfits - the garments make of sequins - shiny and elegant for every occasion.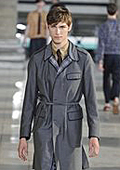 Fashion collections
Paris – In a certain sense, really good designers like really good artists and film directors, often make one extended work of art, and each show, opening or movie is just part of an extended commentary on the human comedy.

That felt very much the case Thursday, June 25, at the rain-interrupted menswear show by Dries Van Noten, the latest opus from a designer whose ethnic inspired globe-trotting gentleman style was again elegantly on display.

Though staged in Palais de Brongniart, site of the former Paris Stock Exchange, the clothes had no sense of any business gent. This was a triumph of the new understated sophistication, a collection where subtlety not sass counted.