Tag: Dusseldorf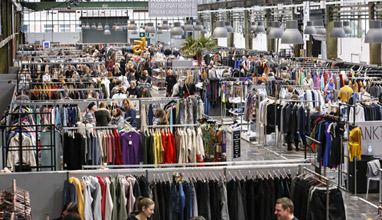 Fashion fairs
Gallery Düsseldorf will take place from 20 to 22 July 2019 in Düsseldorf, Germany. The "Alte Schmiedehallen", the main hall of Gallery for the official three days of the fair, will be divided into two distinctly different areas from July 2019: one third of the hall will be taken up by accessories and shoes from the Premium, Urban and Contemporary segments. With a focus on design, avantgarde and evening, the remaining two thirds of the other side of the hall will be reserved for fashion. A geometric guidance system underlines this new, clear segmentation. Two diagonal axes in the Fashion Zone further enhance the aesthetic clarity, the high level of service and the improved layout of the new hall allocation.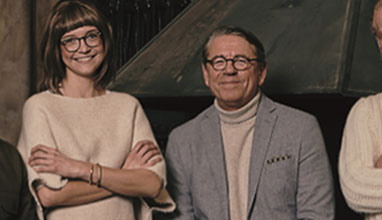 Fashion fairs
Following intense networking and jointly realised projects we bring together what belongs together: MUNICH FABRIC START Exhibitions GmbH now takes a share in New Heritage – the Festival for Timeless Fashion – held once a year in Munich and D?sseldorf since 2017. The organisers of the trade fairs are now complementing each other to continue the successful course already charted.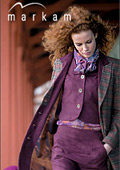 Fashion trends
With its traditional participations and successes at the fashion forums in Europe in the past few years, such as "Collection Premiere" in Dusseldorf, "Collection Premiere" in Moscow, "Fashion Premiere" in Salzburg, "Order start" – Vienna, "Styl" – Brno, "Showroom"- Amsterdam, "CIFF" – Copenhagen, etc., Markam becomes more and more famous as a leader in the segment of the luxurious lady's clothing. As a winner of the most prestigious awards of the Fashion Academy - Golden Mercury – 2006, for fashion business and high quality in the production of clothing and of Golden needle – 2008 for Fashion house of the year, Markam is in line for presentation at the fashion show "We are Europe" during "Fashion week" in Tokyo, Japan, in the end of March with the newest collection – Fall-Winter 2009/2010.