Tag: Italy fashion week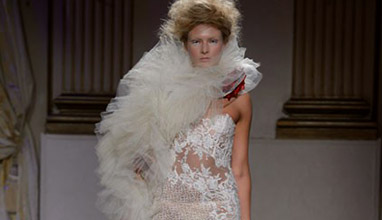 Collections
The Chiaradè woman, according to the fashion designer Pasquale Pironti, is feminine, elegant, sophisticated, never goes unnoticed, lives with passion - she is like the embroidered, printed, blooming red roses on tailored suits, applied through silk petals on macrame, brocade silk and lace.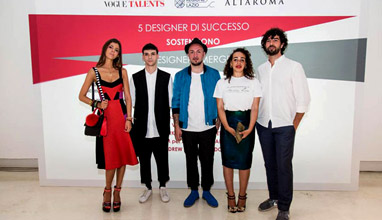 Collections
Five successful designers, including Thomas Tait, Marco De Vincenzo, Nicholas Kirkwood, MGSM Massimo Giorgetti and Paul Andrew, by now well-established names on the fashion scene, also thanks to their participation at several of the world's most authoritative, important competitions, have chosen to work with five emerging talents, namely Carlo Volpi, Maria Sole Cecchi, Fernando Jorge, Martine Rose and Matteo Lamandini.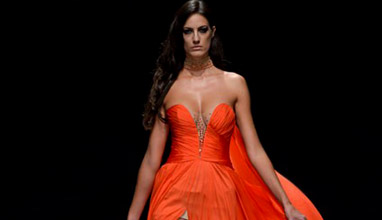 Collections
For what would be glamour if not the art of transforming women into beings of light? In a tribute to Lola-Lola, the mythical character of 'The Blue Angel' movie, this collection tips its hat off to the famous costume makers of the great American cinema and Paramount, Gilbert Adrian, Jean Louis, Orry Kelly.