Tag: Jitrois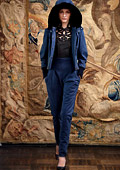 Collections
Jean-Claude Jitrois - the founder and creative director of Jitrois fashion house - presented brand's Fall-Winter 2014/2015 collection on March 1, 2014 in his Paris residence.
The designer said about his collection that it is dedicated to women warriors - 'the women who harness their own frustrations and use them to empower others to change'. It's an exotic and feminine exploration of leather.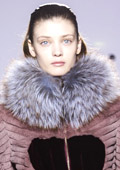 Fashion collections
If you are not completely satisfied with your wardrobe in this cold season, you may now borrow some ideas for the next one. Jitrois presented their stylish and elegant dresses from Fall-Winter 2013 collection at Paris Fashion Week.