Tag: MFW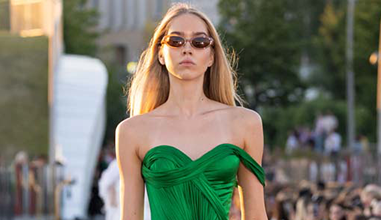 Events
All attending designers at Moscow Fashion Week 2022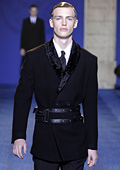 World fashion
This season's Versace collection for men presents an optical game of shapes, proportions, colours and graphics, conducted with a knowing and contemporary nod.

This is not, however, a look that sparkles and shines. Instead the luxurious aspect of the collection – such a hallmark of the Versace brand – comes from the fine fabrics used and the expert tailoring employed.

The foundation of the collection comprises highly sartorial elements, with garments that have a new volume and are less rigid and softer than previously.
World fashion
Who's who of fashion industry attends MERCEDES-BENZ & Vogue Fashion Night

The event highlight of the first day was the third edition of the joint VOGUE and Mercedes-Benz Fashion Night, which was attended by the who's who of the fashion industry as well as many celebrities. Boris, Lilly and Noah Becker was seen enjoying the evening as were Hannah Herzsprung, Hannelore Elsner, Natalia Wörner, Jana Pallaske, Luca Gadjus, Jette Joop, Michael Michalsky, Dorothee Schumacher or Viktoria Strehle, Nicolas Berggruen, Nikolaus Jagdfeld and Berlin's mayor Klaus Wowereit.