Tag: Monica Bellucci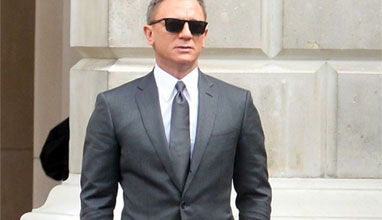 Curious news
It's quite possible that Daniel Craig's fourth turn as 007 will be his best and his last turn to play the secret agent who's more like a superhero. Craig, who gives some incredibly candid replies when being interviewed, said he'd rather slit his wrist than play James Bond again, and if he did, it would be only for the money. His co-star, Naomie Harris, who played Eve Moneypenny opposite Craig's secret agent in Skyfall and will be reprising her role in the upcoming Spectre, told BBC News that Craig was "just being sarcastic." She said that his sense of humor doesn't translate well to print and that Craig is definitely immersed in being Bond and will do another Bond flick.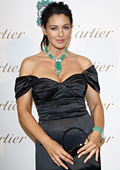 Accessories
The gardens of the Villa Aurelia, built by Cardinal Farnese in the heart of Rome, were chosen by Cartier as the perfect place to unveil its new High Jewellery collection, Sortilège de Cartier.

The collection has been conceived both as a tribute to femininity and a journey in jewellery deep into the world of perfume, allowing Cartier to explore new creative horizons.

The unique villa with its 17th-century architecture and wonderful gardens made a worthy setting for a truly rare experience as this collection wafted its evocative magic on the air.

Guests wound their way through a maze of plants to reach the Orangery where a spectacular selection of high jewellery pieces was on display, honouring the talents and expertise of Cartier's artistic crafts.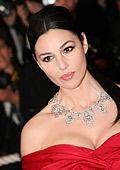 Curious
Cannes Film festival, like other glamorous events, attended by many celebrities, is a place where the stars outstrip to show style and class. Many people imitate celebrities and that's a good advertisement for the fashion designers, which give them toilets for the splendid evening.

At Cannes Film festival a galaxy of stars wore Dior outfits and accessories.

Hafsia Herzi showed up in a lilac silk satin evening dress and Dior accessories. She also wore Swarovski jewelry. Christine Albanel, minister of culture and communications of France was also dressed by Dior - a black silk faille gown.