Tag: New Yorker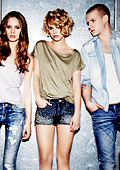 Fashion collections
Denim love - true enough! Inspiration in our veins, jeans on our skin - New Yorker is denim! Check out New Yorker's new Denim-Spot which features some of the newest articles of their collection.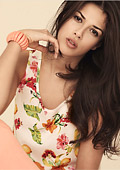 Collections
The new collection for Summer 2012 of the brand New Yorker is full of colorful sport-elegant clothes and attractive accessories. Bold colours and flower, earth and animal prints in line with the fashion trends for the season appear in the clothes.

Take a look at the video for the collection with the moto "New Vibes, New Spirit, New Colours, New Summer".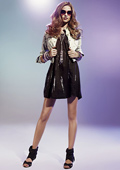 Collections
Welcome spring with the new seasonal collection from smog and amisu by New Yorker!

Be it on walks through nature that has burst into bloom, meeting up with your closest friends in your favourite cafés, or when dancing the night away - both of these brands offer young men and women the right outfit for any occasion.