Tag: Pierre Cardin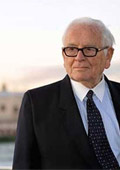 Collections
The well-known Pierre Cardin held his first catwalk show in almost 20 years earlier this week, 60 years after he staged his first eponymous show.
Fashion collections
Jean Paul Gaultier is a French haute couture and Pret-a-Porter fashion designer.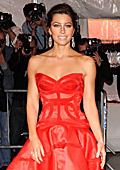 Fashion collections
he Model as Muse: Embodying Fashion, the spring 2009 exhibition organized by The Costume Institute of The Metropolitan Museum of Art, explores the reciprocal relationship between high fashion and evolving ideals of beauty, focusing on iconic fashion models in the latter half of the 20th century and their roles in projecting, and sometimes inspiring, the fashion of their respective eras. The exhibition is on view at the Metropolitan from May 6 through August 9, 2009.