Tag: Veteyda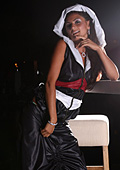 Collections
The designer of the Bulgarian fashion house Veteyda Vessela Vassileva created 24 unique outfits for the participants of the contest Miss Varna 2011, organized by VIP Fashion Group model agency from Varna. The beautiful contestants presented them during the talent competition.

The designer outfits of fashion house Veteyda are for the ladies, which want to be noticed and remembered. Extravagant, different and modern is every toilet, made by designer Vessela Vassileva.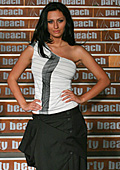 Collections
Fashion house Veteyda offers for Summer 2010 a stylish, feminine and different collection, addressed to the dynamic, young ladies, who are sensitive and demanding to the constantly changing fashion trends, to the intelligent and emancipated women, with a sense of beauty and originality, who do not hesitate to experiment with colors and fabrics.

The outfits this season are definitely very vibrant. Spectacular colors, frills, drapes, these are the main patterns, presented in the collection.