Tag: business dress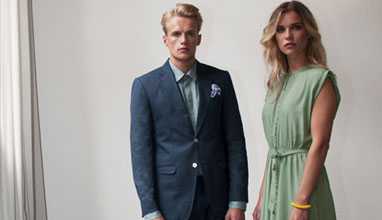 Fashion in the office
The Dutch tend to dress fairly conservatively in business, though standards and styles vary widely from one industry to another: formal attire is normal in banking, open-neck shirts and jeans in the IT and entertainment sectors. In most Dutch organisations, it is generally normal to wear a jacket, not necessarily a suit, to take the jacket off when working. Colour has no particular significance, and colourful shirt/tie combinations are quite usual in some sectors, such as marketing and service industries.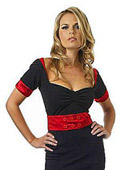 Curious
Transformer dress "Work to Flirt dress".
Specially designed for women, who don't have much time to get back home to change their clothes after the long working day and are getting late for date or dinner. Designer Tency Hemply, the creator of the dress said that she invented it to make women's life easier. She successfully combines daily business style with evening sexy chic.

The dress, which is sewn in unusual way, can be easily transformed from a casual business dress into an evening dress - you just have to invert the sleeves and neckline to show the red checks, also lower the edge hem and the dress becomes a mini with sexy slit.