Tag: camera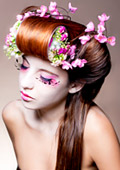 World fashion
Seasons beauty taste of feelings is a project of the fashion photographer Francesco Pellegrino and the make-up artist & hair stylist Sonia Sangiorgio.

Synonymous with exciting images, the photographer Francesco Pellegrino has shot for several magazines around the world. His powerful and unusual beauty images have a well-recognized style: full of colours and emotions. Francesco and his team work every day to make each project unique.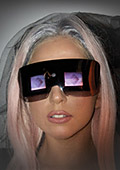 Accessories
Lady Gaga's by Polaroid Grey Label products are finally ready to be discovered in WORLDWIDE EXCLUSIVE at MIDO, leading Eyewear fair scheduled in MILAN, March 4th to 6th, 2011! Eyewear insiders will be able to touch exclusive GL20 CAMERA GLASSES and learn about theire latest technology first at MIDO, waiting for them to be available to purchase starting from May 2011, as well as other two Grey Label kids like GL10 Istant Mobile Printer (with retail price around 150 US dollars) and GL30 Instant Digital Camera.