Tag: catwalks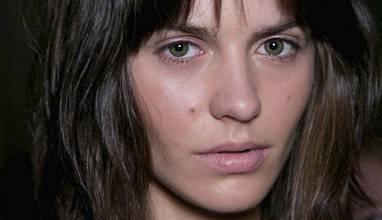 Make-up
No makeup - yes, it's a modern trend for Spring-Summer 2014 as we saw from the catwalks, but is that all? Will more and more women keep choosing a makeup-free vision or it depends on how they will be judged by the society?
Fashion shows
The Italian designer doesn't want to be like other designers and bask in glory after debuting her collections.

She said: "I hate the cliche of fashion designers since the beginning. And so because I came from another background - and actually being a feminist at those times, not that I've changed so much - I didn't want to do anything that fashion designers were doing. And the first thing I didn't want to do was that."

Miuccia - whose celebrity fans include Tilda Swinton, Victoria Beckham and Mary-Kate and Ashley Olsen - also revealed she likes her designs to be ironic.