Tag: cause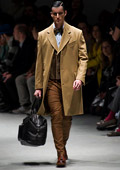 Collections
Last month during the Milan Men's Fashion Week, world famous fashion designer Vivienne Westwood presented her menswear collection for the next cold season.
She is one of the women who use their fame for a cause and this time the message (press note) was:
'Attention: Fracking is the Big Fight...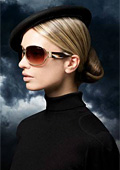 Health & Beauty
British experts made a new study, which shows that women should not economize from sunglasses. They found that too cheap accessories not only do not protect eyes, but they are also harmful. Fake sunglasses do not protect the retina from the UV rays, interfere clear vision and cause a headache.
According to the statistics, 2/3 from all sunglasses being sold in Great Britain are fake and at very low prices.