Tag: cereal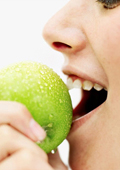 Health
Here is a list of the products , according to their use, which are perfect for breakfast .

And although every organism needs to have a lots of different substances, breakfast after getting up from bed is undoubtedly the most important meal of the day .

1. Orange juice. It will give you a good supply of vitamin C throughout the day.
2. Rye bread....