Tag: eggs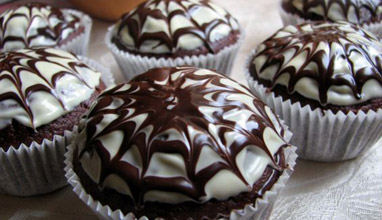 How-To
Happy Halloween! Enjoy the celebrations and add some sweetness to them with this thematic muffins.
Lifestyle chronics
With Easter round the corner people are all set to think of different ideas to create distinctive eggs. With the thought of creating unique eggs, Roberto Cavalli designed eggs in animal print that appeared for sale at Caffe Giacosa.

The delicious Roberto Cavalli Easter Eggs are also available at their website www.caffegiacosa.it. Cavalli has created the special Easter chocolate eggs, made of white and dark chocolate, available in three designs — Giraffe, Zebra White, and Zebra Dark.