Tag: fall/winter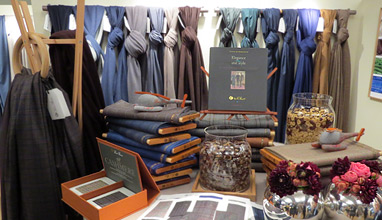 Sustainable fabrics
Loro Piana has always been associated with the very finest and best raw materials. For the past six generations, Loro Piana has been the vanguard of developing the potential of Super 120's wool. This winter the focus will be on wool - the oldest natural fibre known to man. Alongside cashmere, wool has undergone innovative treatments and used to create brand new blends to enrich the products presented at the Milano Unica fair, where I visited the booth of this premier international textile brand.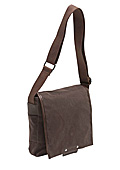 Fashion trends
Big and medium-sized bags make a comeback.

Soft, round-edged, rich in pleats, darts, pockets and depth; fabrics and genuine or faux leathers are smooth, often soft and highly treated: animal-marking-printed, pvc-film coated.

Even when bags want to be "clutched", handles tend to be longer so they can always be "shouldered".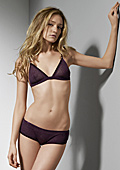 Collections
Super-light and sophisticated are the best adjectives to describe the SISLEY UNDERWEAR collection for next autumn-winter.

A concentration of lightness, ethereality and evanescence in a beguilingly seductive mixture of luxury materials and stylish designs.
Women's collection
Lace sets that are lighter than air yet provide beautiful support, especially the soft cups and push-ups; shiny silk shorts and cropped vests trimmed with cloud-like frills; briefs and matching vest tops in net.