Tag: folds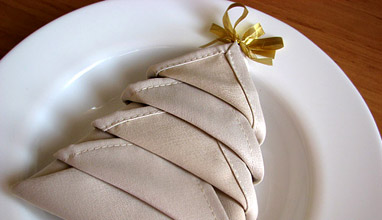 How-To
The New Year is here! And we offer you to keep the Christmas spirit for longer by making a decoration for your guests and family in a Christmas Tree shape and put it on your dinner table, during the whole January.
It's easy, fast and nice.
All you need is a square cloth napkin, a pin and a ribbon to decorate the top.