Tag: gabardine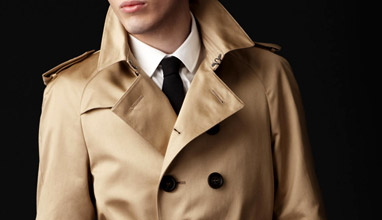 The dandy style
The classic authentic trench-coat is a product - advertising fetish of Burberry and a synonymous of the best protective cloak. We've seen it on Humphrey Bogart in 'Casablanca' and Audrey Hepburn in 'Breakfast at Tiffany's'.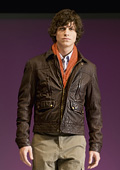 Collections
THE ARCHITECT – A style somewhere between classic and casual to reflect his attention to details and quality, not forgetting functionality and comfort. He's ready to face the day's events, dressed in brown shades ranging from chocolate to hazelnut and beige. Grey shades are combined with azure, dark blue and plum.

Fabrics include wool in the form of medium-weight cloth for long and three-quarter-length jackets, lightweight for suits or trousers in the English style, wide-ribbed corduroy especially for jackets, yarn-dyed cotton for all kinds of striped shirts or others in micro checks.

Gabardine and cotton tricotine are stretchy to make trousers more comfortable, as is moleskin.

Cotton jersey is teaselled or treated to give it a warm hand, while nylon is used for jersey-lined trench coats and long jackets.