Tag: glamorous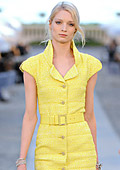 World fashion
A couple of days ago, Chanel presented its Cruise collection, Resort 2012, at the Hotel du Cap in Antibes on the French Riviera and was nothing less than we would have expected from Karl Lagerfeld.

The designer booked possibly the most expensive hotel in the world for however many days it took to get the show on the runway and as we expected - it was glamorous.
Lifestyle chronics
Fashion icon Victoria Beckham has beaten off competition from Dannii Minogue in the fight for the title "World's most glamorous celebrity" by cosmetics giant Max Factor. The fashion designer topped the new poll made by the cosmetic company Max Factor.

"Victoria Beckham has been gracing the fashion pages for years now with her glamorous looks and she has designed her own clothes range," a spokesperson for the company said.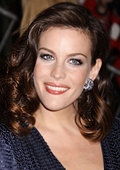 Fashion collections
The 'Incredible Hulk' actress enjoys dressing in expensive dresses when she goes to showbiz events, but claims nothing beats changing into her comfortable clothes at the end of the night.
She explained: "I really enjoy dressing up but the moment I get home I take everything off and put my sweats on or my pyjamas - I like to be comfortable.
" I still have my original pair of Converse trainers from when I was a teenager somewhere in my closet."