Tag: hangover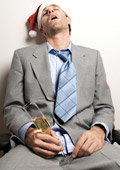 Health
The holiday season is over yet holiday hangovers are just winding down. And as our bodies are adversely affected by excessive food and partying, detoxification is a must. Here are some simple tips with great effect.

Before you reach for the alcohol is important to eat enough and healthy. Most suitable are rich in fat and protein foods such as sardines or spaghetti. They are digested more slowly and the alcohol after them has no impact so quickly.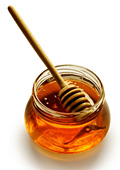 Health
Honey is the best New Year's Day hangover cure according to the Royal Society of Chemistry.

With the Christmas and New Year here, the researchers have discovered a sweet way of getting rid of a hangover. According to researchers the fructose in honey is an essential compound that helps the body break down alcohol into harmless by-products, The Daily Telegraph reported.