Tag: mystic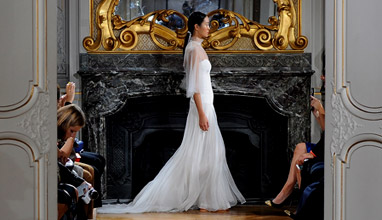 Collections
Designers Alexandra Fischer-Roehler and Johanna Kühl have once again found inspiration in a floral element of nature: the iris, a delicate and striking blossom that combines mystic and earthly qualities and is symbolic of creativity and true love. Named after the eponymous Greek goddess, the personification of the rainbow, it has myriad facets. But in its purest elemental form, a white blossom, it serves as the recurring theme of the new Bridal Couture collection by Kaviar Gauche.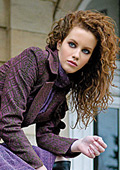 Collections
During the new season, there are three key words in fashion – motion, mysticism, passion.

Markam who won The Golden Needle award of the Academy for fashion gets inspiration from them for their new collection autumn-winter 2009-2010. The designers' advices: colours of the summer continue their victorious dictates and tint clothes in turquoise and lilac. High waist trousers and short jackets make their comeback. Knee length coats are a main character in autumn-winter fashion and balloon cut is more fashionable than ever. Autumn will really be dynamic, mystic and passionate.