Tag: oils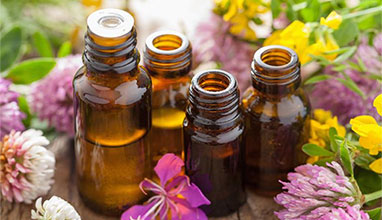 Health
Stress is a part of life that most of us would rather live without. With our hectic lives and increasingly demanding social calendars, it is necessary that we learn to reduce the effects of stress on our lives before it builds up, becoming toxic to mind, body, and spirit. While things like food, drink, and physical activity are essential to the creation of a healthy lifestyle, there are remedies that we need at times to correct mental and physical imbalances.
Body
Essential oils come with their different therapeutic benefits. Peppermint is an energy booster naturally while lavender is a natural stress reliever. With different aromatherapy oils available, it is tough to know which will have the best property to cater your needs. Here, I have compiled the list of some common aromatherapy oils with their benefits. Here, we will like to take a look at five famous oils; we always use at home.
Beauty tips
A typical summer picture: a fountain and in it people not wanting to get out - it's nice in the water, and there is only dust and intense heat outside of the fountain. There are ways however, to make life cool. All of the following recommendations are simple, practical and efficient. All you have to do is change your summer habits and heat won't be a threat to you.

The less cosmetics you use in summer, the better! It's worth to always carry thermal water-spray, that lots of brands offer. Spray your face, shank, wrists and elbow curves, and everything will be alright. If your feet are tired use cooling foot sprays.