Tag: opal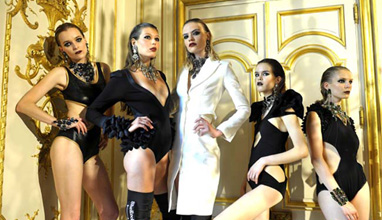 Collections
Designers Imelda and Eduardo aka Baroqco are citizens of the world . Their roots are from Dutch Chinese Indonesian and Portuguese descent, and this diversity is what provides foundation that leads to the inspiration and creation.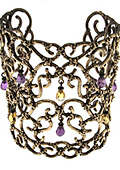 Accessories
The new SHERAZADE line by daniela de marchi is as enchanting as an oriental fairytale where a breathtakingly charming princess is wrapped in the atmosphere of marvellous worlds.

Imagination runs wild in the hot orient, a journey to far away land where seduction mingles with mystery, magic and sensation. Arabesque metal threads tangle with drops of natural stones and give life to a vast collection of rich jewellery, where earrings are the undisputed protagonists.