Tag: opal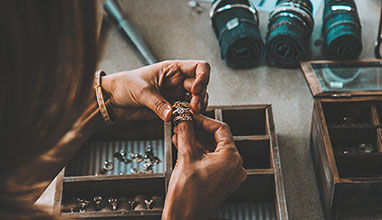 Fashion Guide
Whether you are going to a New Year's Eve party, spending a night out with your friends or attending a classy cocktail party, you can't go wrong with huge earrings or a long pearl necklace that will elevate your whole outfit. However, choosing your everyday jewelry is a different story. A seven strand gemstone necklace might go perfectly with your fabulous maxi dress, but it will be hard to match it with your business outfit. You need to know exactly how to transform a bland pants suit into a stunner with the right accessory without going overboard. Unless you want to waste time every morning trying to figure out how to accessorize like a fashion pro, here are some excellent tips that will teach you how to choose everyday jewelry without making some crucial mistakes.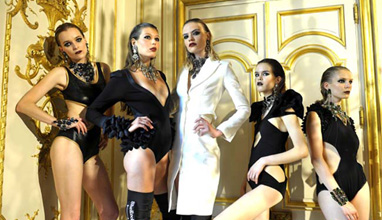 Collections
Designers Imelda and Eduardo aka Baroqco are citizens of the world . Their roots are from Dutch Chinese Indonesian and Portuguese descent, and this diversity is what provides foundation that leads to the inspiration and creation.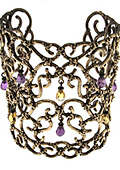 Accessories
The new SHERAZADE line by daniela de marchi is as enchanting as an oriental fairytale where a breathtakingly charming princess is wrapped in the atmosphere of marvellous worlds.

Imagination runs wild in the hot orient, a journey to far away land where seduction mingles with mystery, magic and sensation. Arabesque metal threads tangle with drops of natural stones and give life to a vast collection of rich jewellery, where earrings are the undisputed protagonists.