Tag: oversized coat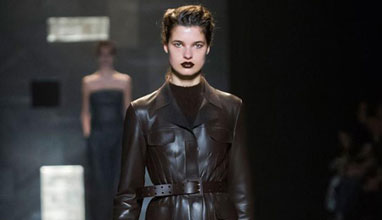 Collections
Gaia Trussardi contrasts sleek seduction with the aplomb of the uniform in the TRUSSARDI Fall-Winter 2015/16 collection. The silhouette is sleek and clean yet full of contrasts.Oversized coats with dramatic martial allure, caban jackets and short menswear-style jackets are worn over slip dresses and camisoles that follow the body's curves.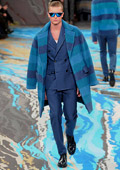 Collections
The Fall-Winter 2014/2015 menswear collection of the famous French fashion house Louis Vuitton, presented on January 16, 2014 during the Paris Fashion Week, is typically luxurious.
It's very gentlemanlike - silhouettes are clean and classic, the color palette includes lots of deep blues, some beige and bronze, gray, brown, camel, eggplant purple, burgundy and inevitable black. In contrast with sleek silk in garments are used alpaca and vicuña.