Tag: pineapple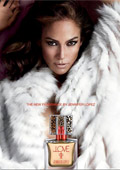 Fragrances
The new perfume of the singer brings the stunning title JLove and it can be found in shops in October.

"When we created the first perfume Glow, I was thinking how to do the most beautiful scent ever created. We made beautiful things with this perfume and I fell in love with the business", revealed the actress.
Body
Leading nutritionists compiled a list of six steps that every woman can do to look better.