Tag: red dress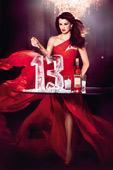 Fashion magazines and books
Taking the lead in this year's Calendar is beautiful Oscar winning actress, Penelope Cruz, whilst noted fashion photographer, Kristian Schuller, shot the intense imagery.

Set to take the audience on a stunning visual voyage, the 2013 Calendar showcases Campari's latest female protagonist in 13 vivid shots, as she engages with intriguing and mystical superstitions, such as black cats, broken mirrors, walking under ladders as well as walking on cracks.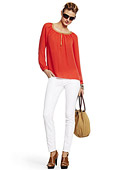 Trends
Michael Kors thinks every woman should own a pair of white jeans. The designer is a huge fan of the light-coloured denim trousers as he thinks they look great in every season and work with lots of combinations.

He said: "The best thing in the world is to look as though you've not spent any time working on it, so it must look a bit throwaway, and as though you have just returned from holiday even if you haven't. I believe in white jeans - for winter also. You can throw on white jeans with a heavy cashmere pullover and tell people, 'Oh, I've just returned from a week in the islands.' They are both casual and dressed up at the same time."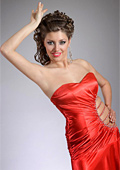 Fashion trends
Red is the color of passion and emotions. With a dress in that color you won't remain unnoticed. Red is associated with many symbols – the red carpet, red Ferrari, red wine, red heart.

The woman in red is a symbol of sexiness and femininity. The red dress is the choice of many girls and women who are confident, challenging and love to draw the attention.