Tag: seniors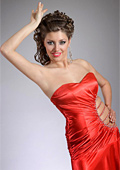 Fashion trends
Red is the color of passion and emotions. With a dress in that color you won't remain unnoticed. Red is associated with many symbols – the red carpet, red Ferrari, red wine, red heart.

The woman in red is a symbol of sexiness and femininity. The red dress is the choice of many girls and women who are confident, challenging and love to draw the attention.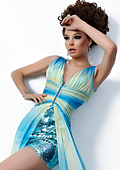 Fashion trends
Blue is one of the most popular colors worn by people, and this year is one of the leading fashion trends. This is the color of the sky and the ocean. Blue is a very powerful color, which is known and used in many shades.

Bright electric blue shows enthusiasm and dynamic. Ink and sea blue uncover honest and open character. The topaz-blue color is for the emotional and charismatic personalities.