Tag: shampoos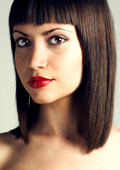 Hair
Here are some tips to help your hair look and feel beautiful and smooth.

Use a professional shampoo and conditioner that is formulated for your hair type. A good selection of those products is a must have. Just remember to stay away from the all-in-one conditioner and shampoo combos. Avoid shampoos that contain sodium laurel sulfate, because this chemical synthetic detergents that are used in dishwashing liquid.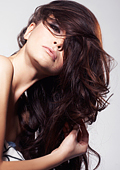 Health & Beauty
Hair needs constant care, which do not consist only in the use of shampoos, conditioners, masks, etc. There are more important factors affecting to its condition.

Hair becomes thinner if the body is experiencing vitamin and micronutrients deficiency. So if you want to be healthy, pay attention to the food – you should use products, containing a sufficient quantity of vitamins of group B, A, C, E, beta carotene, magnesium, zinc, selenium, copper.