Tag: vinyl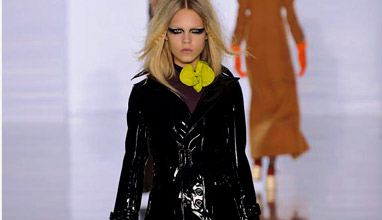 Fashion trends
Trench coats, jackets and dresses, mainly in black, red or grey slick vinyl are part of the womenswear collection for this cold season by fashion houses like Loewe, Maison Martin Margiela, Saint Laurent, Rodarte, Christian Dior and Rudybois.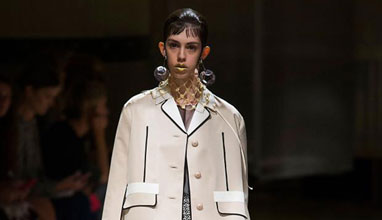 Collections
For the Spring/Summer 2016 Prada Women's show AMO investigates the perception of continuous space through an invasion of the ceiling. Plastic sheets hang down acting as a virtual mold that defines the catwalk and seating areas, while the concrete ground area acts as the negative of the above scene.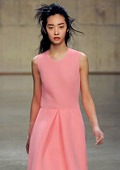 Fashion trends
Fall is just around the corner and Winter follows it!
All of the world's most famous fashion brands have already presented their collections for Fall-Winter 2013/2014.
A lot of beautiful creations were shown on the catwalk. Designers offered some really inspiring ideas how to look modern, stylish and different.
Let's take a look at 10 of the top trends for upcoming season...