Resort and Pre-Fall collections in response to fast fashion
The Resort (also known as Cruise, Holiday, Travel, High Summer, First Summer) and Pre-Fall collections are inter-seasonal lines of ready-to-wear garments, created in addition to the two main seasonal collections - Spring-Summer and Fall-Winter.
The Resort collections were originally meant for wealthy customers going on cruises or vacations in the warm Mediterranean area during the cold Winter months. They offer light Spring-Summer clothing, when the weather at the point of sale asks for Winter garments.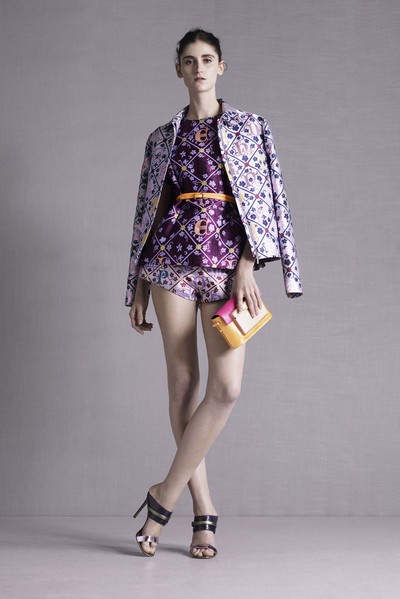 A model from Mary Katrantzou Resort 2015 collection; marykatrantzou.com

These collections are usually presented from May to July and arrive in the stores in November - after the Fall-Winter (in September) and before the Spring-Summer (in February) collections.
Many high fashion houses offer Resort collection, including Chanel, Dior, Gucci, Marc Jacobs, Ralph Lauren. And not only the womenswear brands, but also menswear labels offer some Resort looks - for example Dolce & Gabbana, Giorgio Armani, Prada, Zegna, Etro, Gucci, Burberry.
Yves Saint-Laurent offers Men's Cruise collection every year since 2006.

The Pre-Fall collections are meant to be worn after August/September, when the hottest weather is gone, but before the Autumn temperatures significantly fall.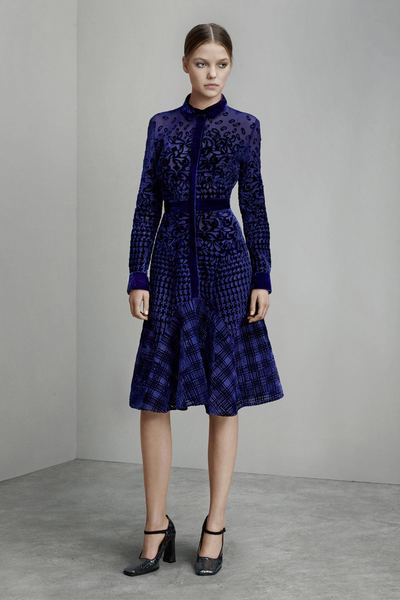 A model from Mary Katrantzou Pre-Fall 2015 collection; marykatrantzou.com

They are usually in stores from May/June to January, so they are sold for much longer period and always at the full price, while the Fall-Winter collections stay in the stores for shorter and go on sales.
The traditional collections are important for branding, while pre-seasonal collections are more profitable. The Pre-Fall collections account for 60% to 70% of a brand's sale during the Fall period, (according to the Wall Street Journal). Maybe because they offer much more wearable garments for the everyday life.
'It has become the season you sell the most clothes. And they're clothes that can be whatever season you want them to be. Often it just depends on what's on your feet', said Michael Kors.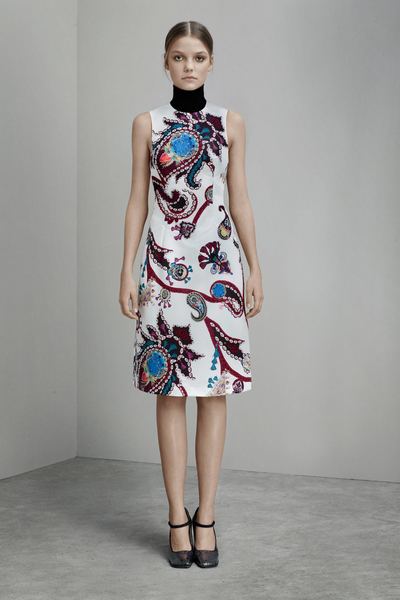 A model from Mary Katrantzou Pre-Fall 2015 collection; marykatrantzou.com

The mid-season collections (both Resort and Pre-Fall) are the fashion houses' response to the fast fashion invasion (H&M, Zara, Topshop). Through them, the High Fashion companies succeed to remain relevant all year long.


Let's take a look at Mary Katrantzou's work for example:

Her first ready-to-wear collection debuted at London Fashion Week in the Spring-Summer 2009 season. Until 2013, Mary has created two collections per year - for Spring-Summer and Fall-Winter. In 2014, she presented an additional Resort collection and in 2015 Katrantzou is ready with a full list of 4 collections - Resort, Spring-Summer, Pre-Fall and Fall-Winter.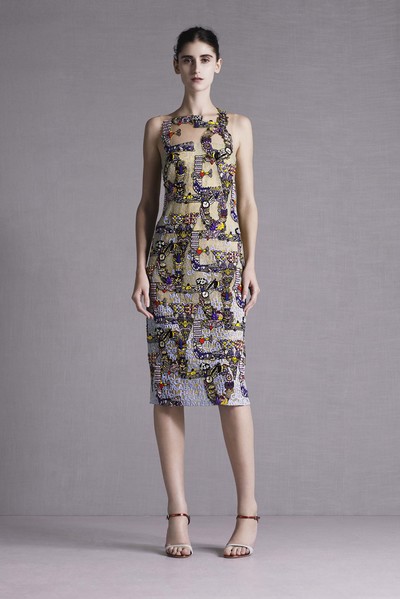 A model from Mary Katrantzou Resort 2015 collection; marykatrantzou.com


We believe that this is the future of the fashion industry - fashion houses to offer more than just 2 collection per year, because customers don't want to wait 6 months to receive the next fashionable pieces.

Men's suits Made To Order production

The European factory RICHMART is a quality manufacturer of made-to-measure and made-to-order men's suits with quick production cycle - 2-4 weeks.

RICHMART is looking for men's suits brands and retailers

who are willing to request the production of Made To Order men's suits.

Richmart

services are appropriate for retailers, brands, designers and tailors, who want to optimize their work and efficiency, reduce investments and increase ROI.

Contact RICHMART for a quote


Hits: 6371 | Leave a comment