Mary Katrantzou Pre-Fall 2015 collection
Paisley, Check, Houndstooth
Mary Katrantzou's first Pre-Fall 15 collection is a celebration of classic heritage textiles that have stood through time, forming motifs that we have adorned for decades.
Injecting her signature play on perception and discovery, emblems are unearthed from her archive collections to rework and re-imagine the 19th century patterns with the use of her own heritage prints.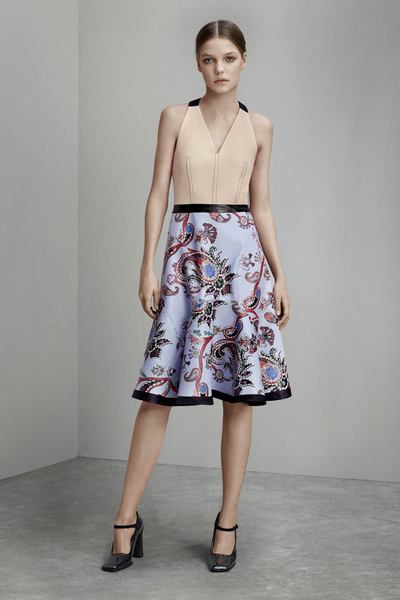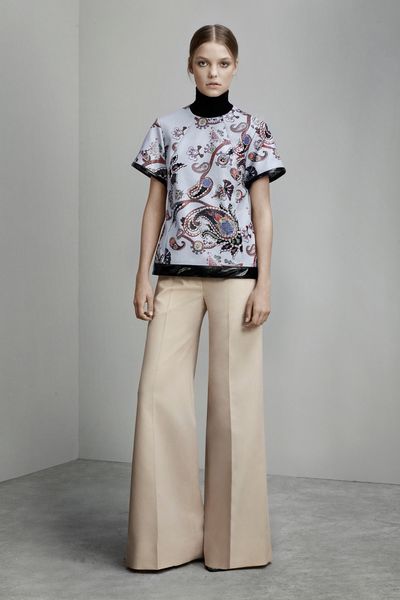 Traditional fabrication and artworks synonymous with fine craftsmanship and popular tessellations are the source of inspiration. Classic tessellations remain intact; their formations building the coat of arms for the Katrantzou clan. The Paisley motif is created from a string of typewriter keys, fused with pencils, brogue details, clocks and symbols from archive prints.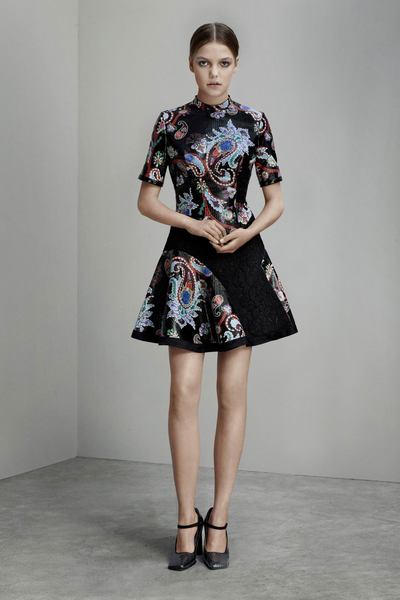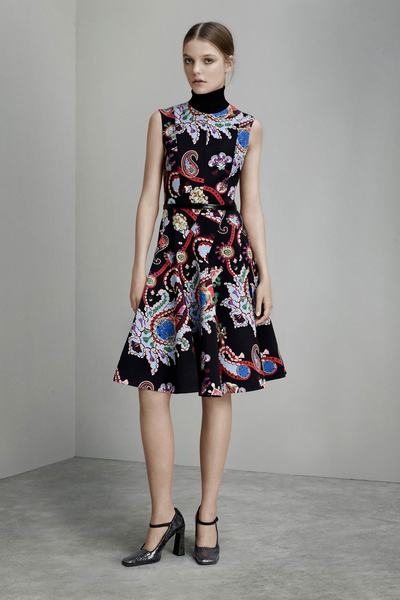 Hounds tooth bricks are cut from postage stamps; Katrantzou weaves an intricate web of pictorial ciphers. Grown up, long and linear silhouettes are juxtaposed with flare panelled skirts and boxy tops, their cut following the lines of her subject matter.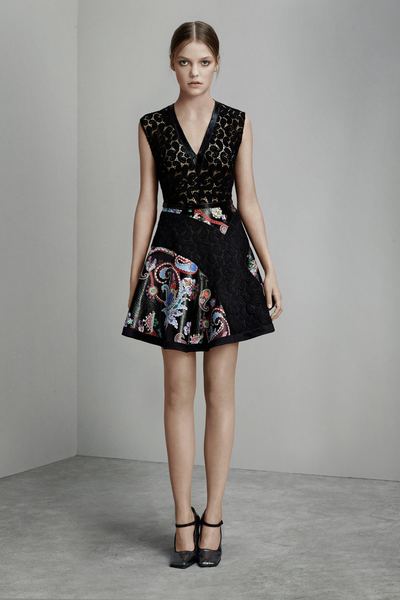 Zigzagged cuts on skirts and dresses are derived from hounds tooth lines on colour blocked towel embroidery and flare panelled dresses follow the paisley curves to create volume in velvet devore.
Herringbone jacquards feature in blurred metallic, while check micro sequin embroidery and paisley guipure lace are combined with woven taffetas composing geometric and quadratic shapes in the cuts of the garments.
The palette pays homage to the roots of heritage prints; Oxblood Burgundy and Rosewood, Forest Green and Duke Blue's are interspersed with glimmers of Lilac, Electric Crimson and Chartreuse. An insight into the cosmos of Katrantzou's sophisticated paint-box.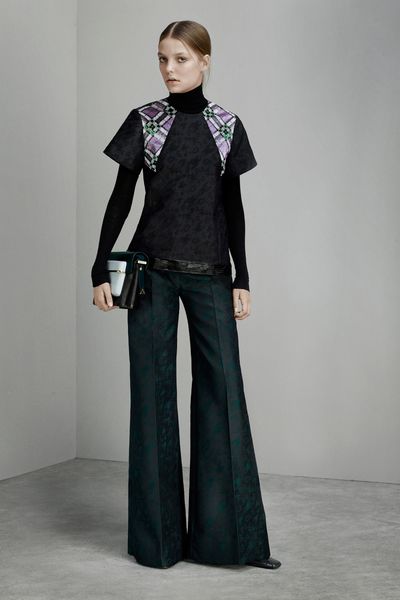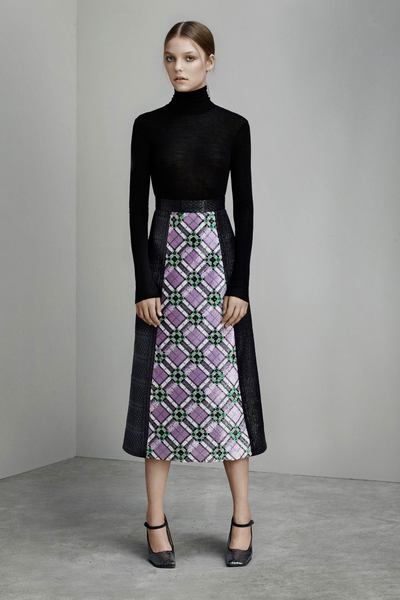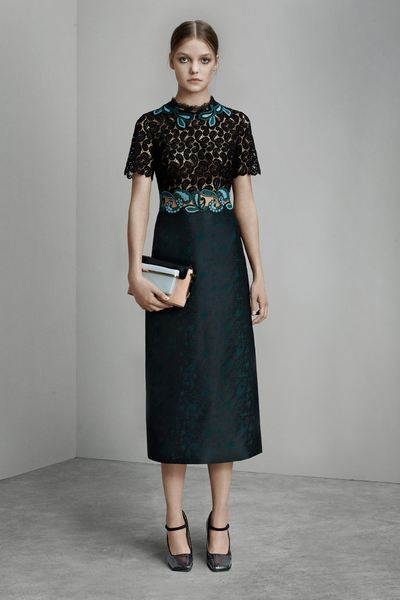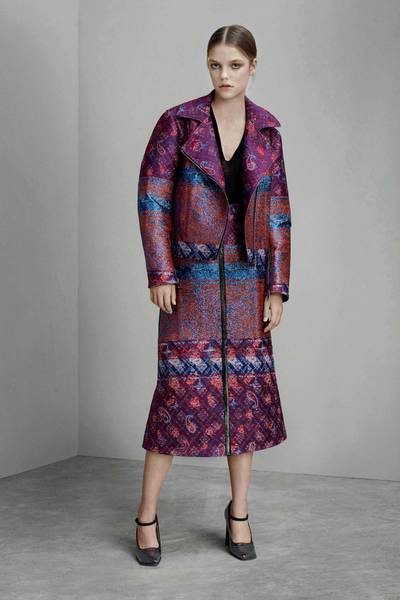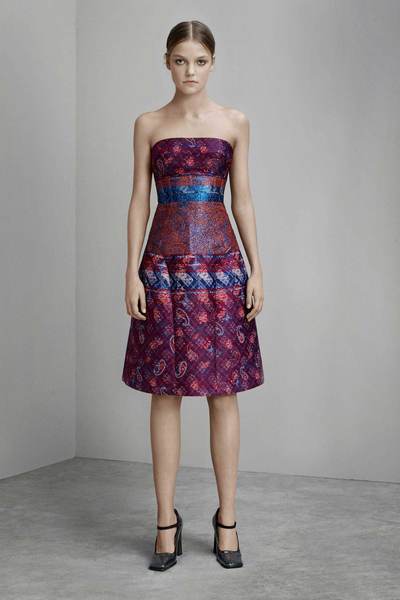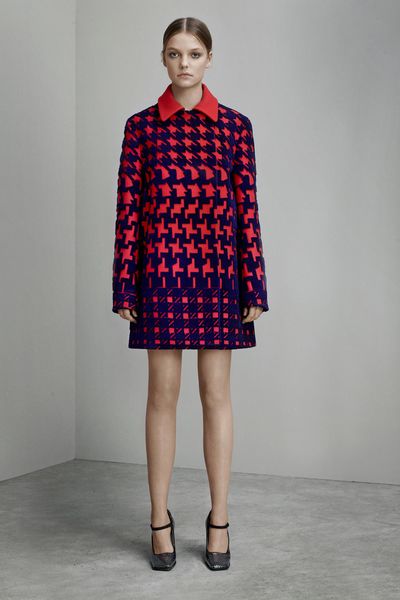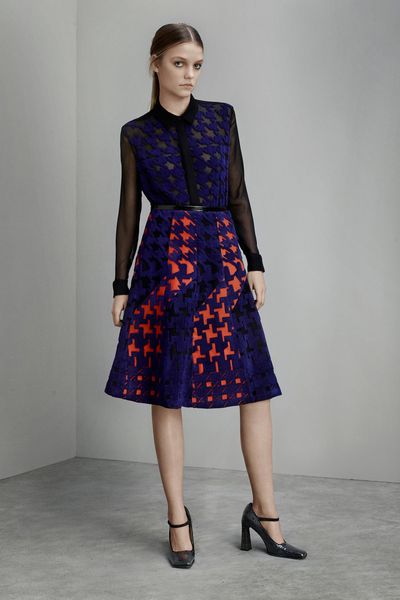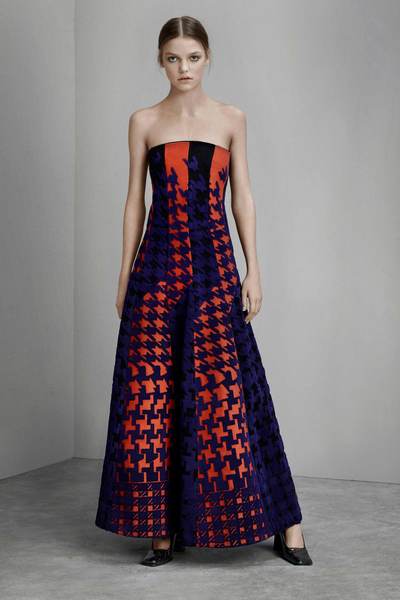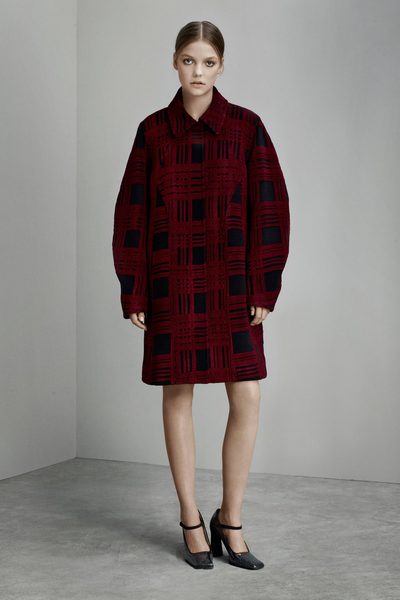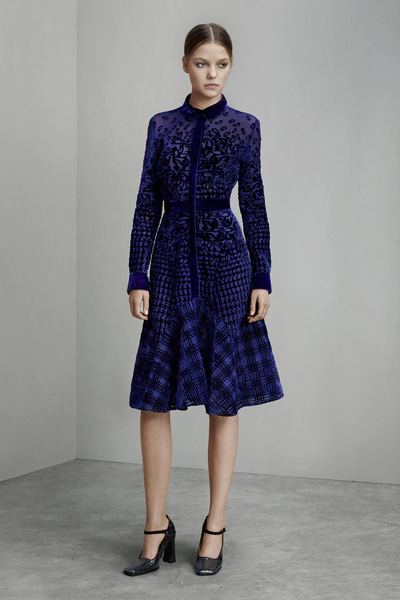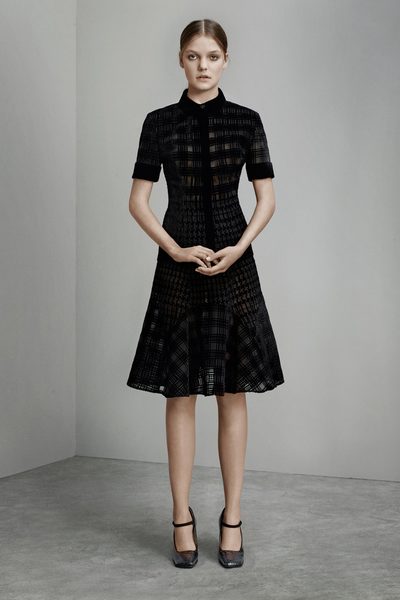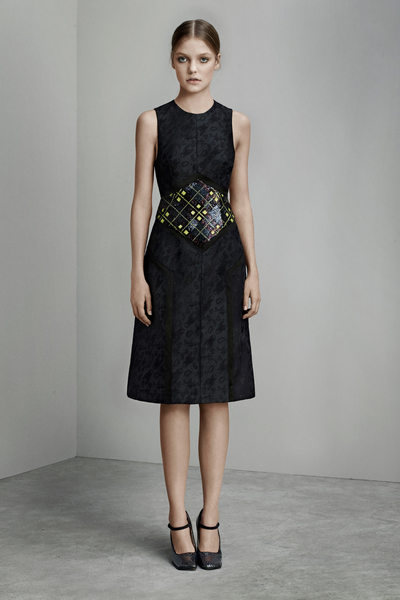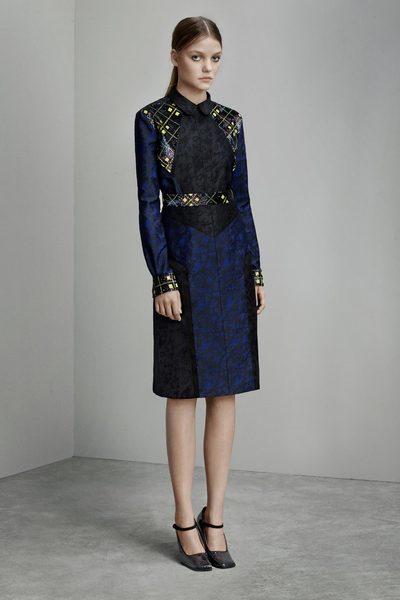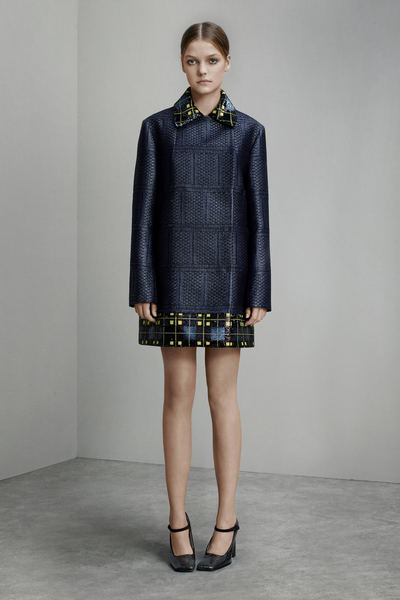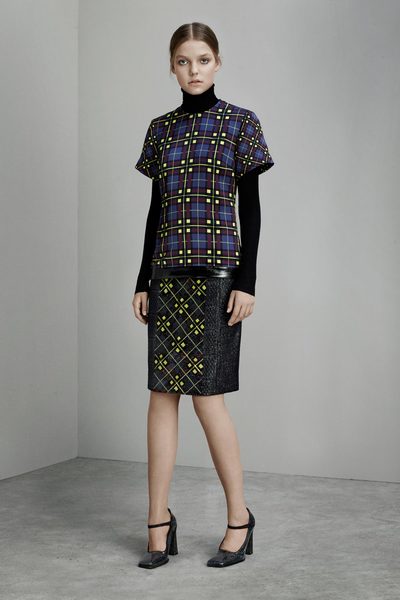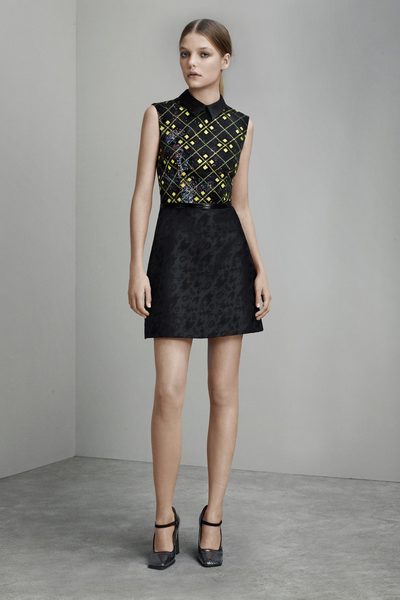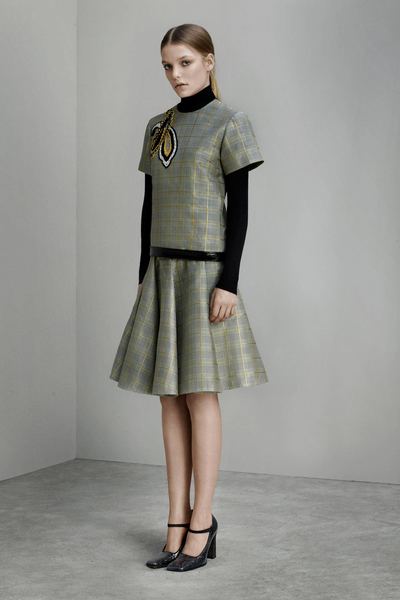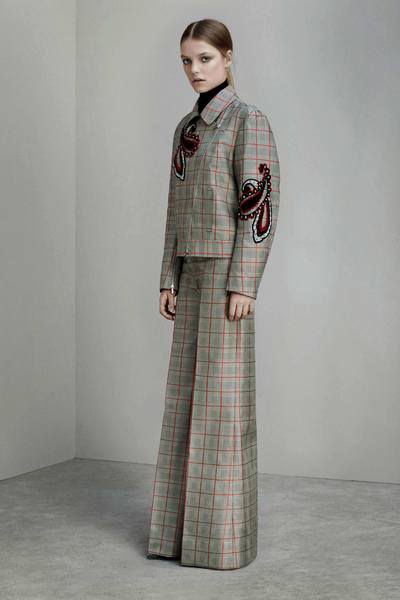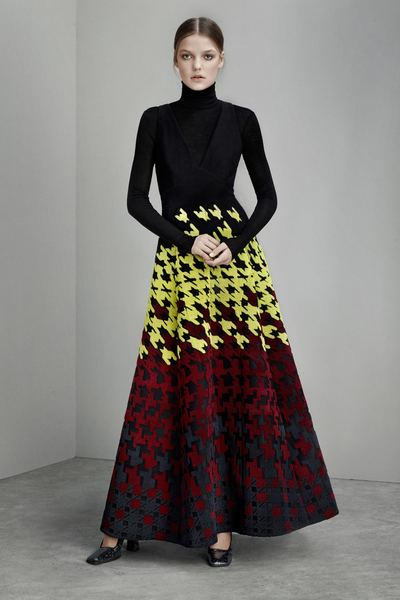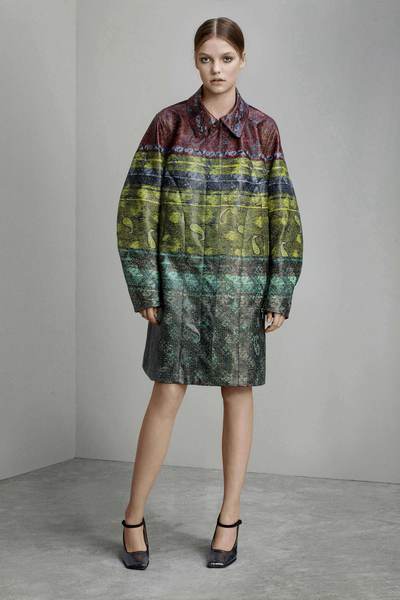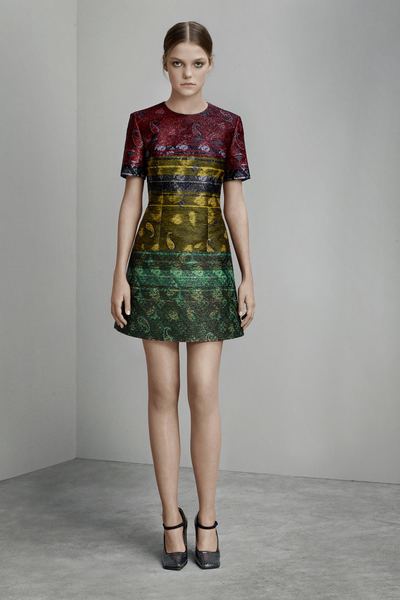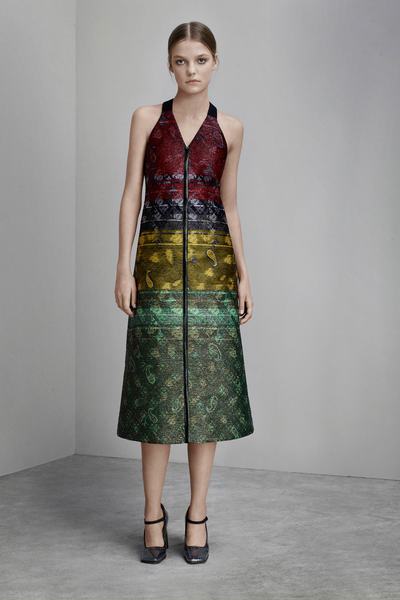 Photos and Information: marykatrantzou.com


Hits: 5866 | Leave a comment