Tag: Curiel Couture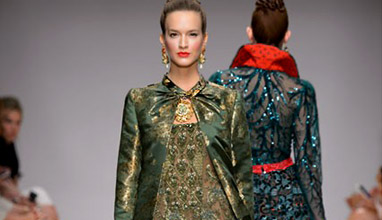 Collections
This collection was inspired by the Tudors and dedicated to Her Royal Highness, Queen Elizabeth for her ninetieth birthday: an homage to a monarch who, in the 20th and 21st century has been an example of great style, elegance, civility, discretion and extraordinary balance.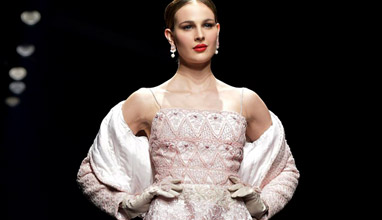 Collections
Italian designer Raffaella Curiel (R) and her daughter Gigliola Curiel (L) are the faces behind the luxury Italian label Curiel Couture, whose Spring-Summer 2015 Haute Couture collection was presented in Italy during the AltaRomaAltaModa fashion week in Rome (January 30 - February 2, 2015).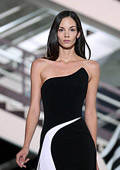 World fashion
The 25th edition of AltaRomAltaModa returns to animate the capital with an unmissable selection of events including catwalk shows, exhibitions, previews and special projects according to the organizers.

Iconic couture houses Curiel Couture, Renato Balestra and Sarli Couture confirmed their presence on the Altaroma calendar. We present you some of the models from the Fall-Winter 2014/2015 Haute Couture colletion for Italian label Sarli Couture.