5 Reasons Why You Need To Book Yourself A Facial ASAP
We all know the importance of looking after our skin, and we hear it everyday in magazines and advice columns; never sleep with your make up on, drink lots of water, have a good skincare routine. However sometimes, it can be easy for our skin to be put on the back burner as life takes hold, and before you know it, your skin looks dull and lifeless, and you're beginning to break out like a teenager during puberty.
Facials can do wonderful things for our skin. If you're reluctant to invest, we've broken down our top reasons for why you should book yourself a facial ASAP.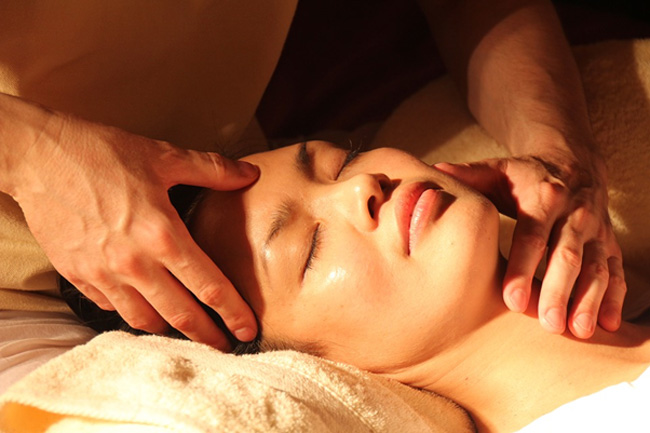 It's the perfect way to relax
If you don't feel like you've been giving your skin the full attention that it deserves, then it's likely because you've simply not that the time, which can be stressful. Taking time out to spend on yourself is great to help you chill out, and facials are incredibly relaxing. Unwind and destress and you'll walk away feeling so much happier and calmer.

They can help prevent breakouts
If you're already prone to breakouts, having a regular facial can actually help to reduce this. The facial will help to open up your pores, clear off dead skin and remove bacteria that will leave your skin clear and glowing for days. By keeping your skin healthy and clean, this will help to reduce the chance of upcoming breakouts, and the more regular you go, hopefully the less often you'll see those pesky spots.

They're better than DIY
There are a whole host of DIY treatments available out there. All you need to do is walk into your local pharmacy before you're overwhelmed by all the creams, peels and masks that you can buy. Whilst these are an excellent choice, they're still no match for a professional facial. A professional facial will be clear your pores far deeper than what's possible at home.

They can help to clear up blemishes
Perhaps you have acne scarring or dark spots left behind from pimples? Maybe you're starting to get some aging lines or you think your skin is looking a tad red and puffy? Getting a facial will help to combat all of these things, leaving your skin feeling clear and vibrant. What your particular skin problem is might impact the type of facial you get, but a professional will be able to help suggest what's best for you.

Slow down aging
We're all for aging gracefully, but that doesn't mean we can't do everything at our disposal to help slow down the process and keep us looking younger for longer. Regular facials can help to slow down the signs of aging, reducing the appearance of fine lines and age spots, and helping to keep the skin looking healthy and hydrated.


Hits: 4056 | Leave a comment