Keep your kids safe and healthy with coconut oil in the kitchen
Cooking for your kids is never an easy task because you have to make something tasty so they will eat it, but also something that is healthy. You can't feed them potato chips and Oreos for dinner, so you have to push for the equally healthy and delicious alternative. While you think of actual meals you can prepare, there is something that you can change in your cooking habits which will allow the entire process to be a lot healthier. Start providing healthier food by cooking with coconut oil. Of course, there are tons of great tips on how to use coconut oil, but one of the most popular uses of this substance is in the kitchen.
Here's how you can keep your kids healthy with coconut oil:
Cooking with coconut oil will help with weight loss
If your child is a bit on the chubby side or you are just trying to prevent that from happening in the first place, you can use coconut oil for cooking in order to promote a higher activity in their metabolism. Coconut oil is great from removing stress off of your pancreas and overall stimulating the body to work harder and consume more energy. This promotes weight loss and it helps a lot with indirectly losing weight.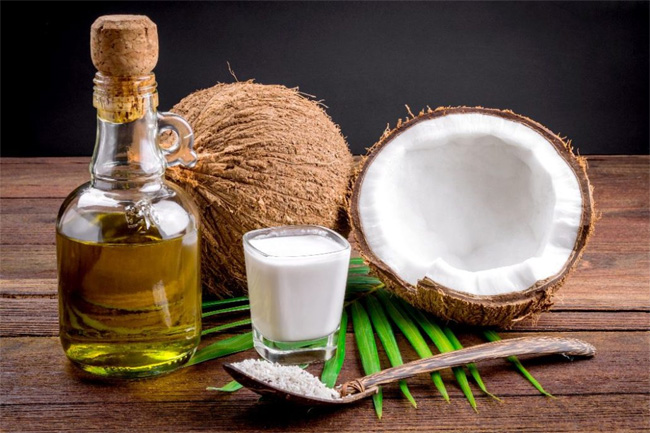 It's good for the heart
Lauric acid works enormously in the favor of removing heart disease risks through the combating of problems like blood pressure or high cholesterol. Of course, you are probably not thinking about heart problems for your children but you can never say that they're "too healthy" so it's a welcomed addition to the list of benefits that come with consuming coconut oil.

Protecting their immune system
Bacteria, fungi and everything of that nature that can cause problems for your immune system have something to fear in coconut oil. The magic replacement for regular cooking oil will utterly blow these nuisances out of the park and help your kids have a better immune system. The various elements that coconut oil is comprised are directly combating the factors which work against the immune system. It's great to have such an affordable solution which is also so easy to apply.

Digestion is improved and helped
Coconut oil also helps a lot with digestion due to its anti-microbial properties and the anti-parasite policy it has. If your kids are having transit problems, cooking with coconut oil might be what they need to get back on track and get rid of those problems.

Coconut oil is a truly beneficial cooking material, as it is a beauty product and an overall health promoting phenomenon. This is just one of the many uses of coconut oil and coconuts in general, and it's a very easy way to make sure your kids life healthier.


Hits: 3109 | Leave a comment