Top 7 must-have accessories for your wardrobe this summer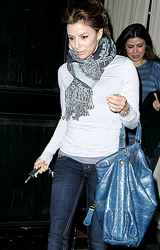 The winter is over and it's time to take a look at the latest fashion trends in accessories for spring-summer season.
Not everybody will be able to get all the elements in fashion for this season, that's why we offer you the basic accents and accessories, which are must have if you want to keep up with the latest fashion trends.
 1. Scarves – Nowadays, in cold and warm months, the scarf is present as an integral part of the outfit of the modern woman.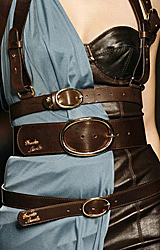 The variety of models allows this accessory to be worn not only at the neck, but on the waist, hips, shoulders or head. The fabrics are viscose, cotton, chiffon, silk.
2. Belts – This season in fashion are the wide and emphasizing the waist belts. Or you can choose a small, thin ones if you don't like wide belts.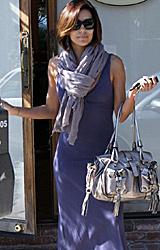 3. Bags – For spring-summer 2010 hit will be the large, soft and rounded bags, and the small, clutch bags. The large bags are excellent for daily use and on the beach, while clutch bags are great accessory for formal wear.
The accents here are fringes, buckles, caps, tassels and lace.   
4. Hats – Big, wide hat is also one of the best accessories for the summer. It is a classic and never aging.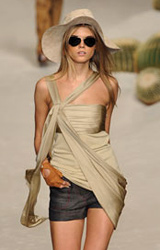 5. Sunglasses – This year the sunglasses will be just an optional accessory. The most fashionable are massive and large glasses that conceal nearly half of the face. The forms are different – round, square, oval.

As for colors, the season focuses on black, gray, beige, brown and dark shades of red.

6. Shoes – High heeled shoes, shoes on platform, sock and gladiator type sandals will be in fashion this season.

Multiple straps, caps, springs, buckles, tassels and fringes will be the highlights in the shoes.

7. Jewelry – in this season the most fashionable will be large, statement jewelry. Bracelets, pendants, brooches, earrings and necklaces will add brilliance and eccentricity both daily and on official occasions.






Hits: 9993 | Leave a comment