The secrets of perfect summer makeup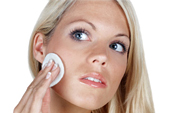 Cleaning
The makeup should always be applied on clean skin to achieve maximum effect and to stay longer. In the morning, use cleanser according to your skin type. In summer it must be soft and gentle to skin.

Moisturizing
A light moisturizer is very important for the skin. It is applied on a thin layer on the skin, especially on the cheeks, where the skin tends to dry.
Allow the skin to absorb the cream for several minutes, blot the excess with a soft napkin.

Sun protection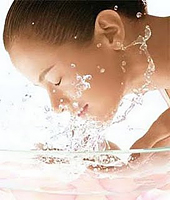 We all know how bad the sun is for our skin, but how often do we take steps to protect it?
Choose a sunscreen for daily use with SPF not less than 15 – until the end of the spring, and during the summer – with SPF not less than 30.
The sunscreen should be well absorbed from the skin and not leave any greasy marks. Very often, moisturizing creams include in their composition sunscreen filters, which successfully cope with both tasks.

Eye concealer
Very often we ignore these beauty weapons, leaving visible dark circles around the eyes without to pay them any attention.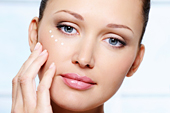 The concealer has very light structure and if chosen correctly can cope very well with these problems. It must mach your skin tone or be one tone lighter. Soft, liquid concealer must be applied very softly and carefully on the upper and lower eyelid to remove dark circles.
This step is pretty simple, but it can lighten your face.

Evening the skin tone of the face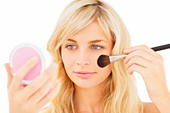 The concealer can be applied with a special brush of fingers. The fingers transmit heat to the concealer, allowing the more even application on the face, the brush protects the skin from transferring oil from the fingers into the pores – the choice is yours. The concealer should be applied directly on the spot and the area around it. It may be applied also on the red areas around the nose.

Compact powder
This rule is often ignored, but it is the most important one. It is the powder which gives the face a glow and makes its color even. During the summer it is better to be used a light compact powder, which can be applied with a large makeup sponge.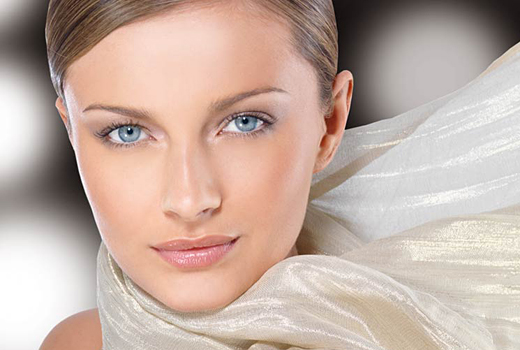 Hits: 14598 | Leave a comment