Online fashion revolution with Boutiques.com - a new way to shop online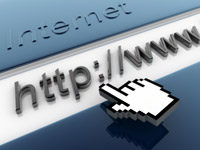 Last week, Google Inc. launched boutiques.com, its latest e-tail venture that ties in two western cultural passions – celebrity and fashion.

Essentially a huge web mall full of individual stores, but with the benefits of search engine technology attached, it allows people to look for clothes by genre, silhouette, pattern, shape and size. Consumers will, say the creators, be able to run their own personalised boutiques by drawing up lists of their preferences, following celebrities and designers, and by teaming up with "taste-makers".

Boutiques.com encourages users to articulate their own fashion likes and dislikes — halter dress vs. one-shoulders? It also asks celebrities and designers, Mary-Kate and Ashley Olsen, Nicole Richie and Oscar de la Renta among them, to curate their own favorite picks.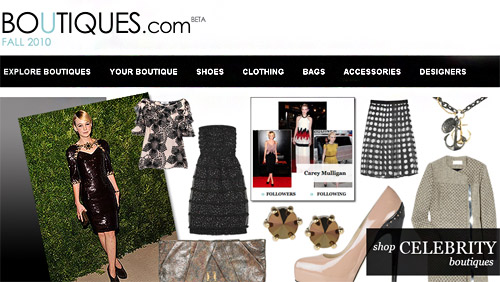 Boutiques lets you build your own personalized boutique and get recommendations of products that match your taste. In addition to all this, the site offers a variety of features to search and discover merchandise including:

Advanced search filters - Filter by genre, silhouette, pattern, color families and sizes.

Inspiration photos - Try a search for "yellow pumps" and you'll see matching outfit ideas to the right of the search results. They have featured images from streetstyle sites, and collage and styling sites to provide the customers with the online equivalent of styled mannequins for inspiration.

Complete the Look - Ever wonder what to pair with that dress? The website's fashion designers wrote hundreds of style rules—like "heavily patterned handbags don't tend to go with heavily patterned dresses" - that google used to develop a tool to suggest items that match.

Visual search - Sometimes you love an item but not in a particular color. Boutiques.com analyze the photograph of an item for its color, shape and pattern and try to help you find visually similar items.

Boutiques on your tablet - Download our iPad application, lean back and move through inventory as if you were flipping through clothes on a rack at the store.

You can start shopping now at Boutiques.com. At this time, Boutiques is only available in the U.S. and only for women's fashion, but they plan to expand in the future.
Hits: 13214 | Leave a comment