Tag: Agatha Ruiz de la Prada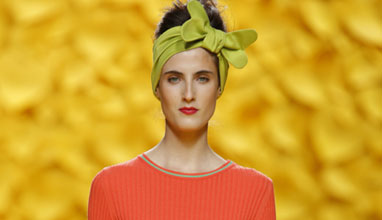 Collections
This season Agatha Ruiz de la Prada once again plunges into a summery multi-coloured universe with her whirlwind energy and her tongue-in-cheek aesthetic. Reviving the naive femininity of the 1940s - with unmistakable references to the mods of the 1960s – Spring/Summer 2016 presents a refreshing approach to comfort.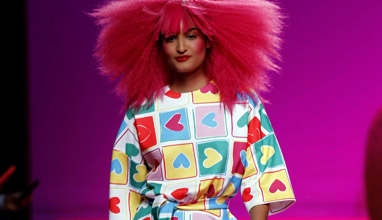 Trends
In Agatha Ruiz de la Prada's designs there is a constant that is always kept intact. Since her first fashion show in 1980, contemporary art has been a basic reference, not only in the conceptualization of ideas, fundamental in all of her collections, but in the way in which she introduced it to the world of clothing through her choice of silhouettes, materials, colors and the use of the house's classic icons, always falling back on a tug of war between lack/abundance of meaning. This reverts us directly to the use of graphic design, which in an almost omnipotent way is applied to all the branches of her design the first being, naturally, that of the textile printing.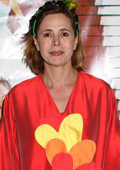 World fashion
With a reinvented retro air, in the Russian Fashion Week, the models showed pieces inspired by the trademark's own track record presenting a fashion show / retrospective from the 80s and 90s to her most recent creations. Balloons, gathers, pleats, flounces... The fashion show turned into a fiesta of shapes and colours in an exercise of introspection whose result was be a true celebration of creative transgression, happiness and femininity.

It was a true declaration of the principles of the person who has been putting everything that is conventional and boring in the check for over 28 years.