Tag: Autumn-Winter 2012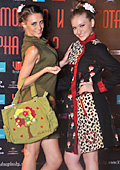 World fashion
At the Festival of fashion and beauty Varna 2012 was presented a part of the collection Autumn/Winter 2012-2013 of the Spanish brand Rosalita Mc Gee.

Rosalita Mc Gee is a brand, full of colours, which turn even the darkest day in exclusive and special. A great many of details, motifs and ornaments spread optimism and illusion onto the woman dressing by Rosalita Mc Gee and everyone close to her to turn those days into special ones.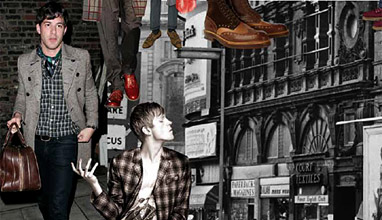 Fashion trends
The Copenhagen International Fashion Fair (CIFF) is Europe's fashion fair number 1. With the right concept and the right atmosphere, CIFF has recently grown bigger and broader on all counts: visitors, space and collections. CIFF is now a must for the entire European fashion trade. This is where to negotiate, establish new contacts, exchange ideas and pick up inspiration. This is where retailers form an idea of next season's trends.

Let's see the new trends for Autumn-Winter 2012 created by CIFF. Four distinct trendlines are on display, each has substantive material, both visual and descriptive. Themes for both the women's and men's forecast are: New Romantics, Wild Things, Retro Maniacs, and Seventy Somethings.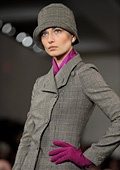 World fashion
Yesterday at The Mercedes-Benz Fashion Week in New York his collection for Autumn-Winter 2012-2013 presented world-known American designer Ralph Lauren.

The new collection is in a soft and warm colors as dominating gray, beige and shades of brown. All elements of the collection are measured and this makes the collection very elegant and feminine.

Founded in 1967, the brand continues to gain more supporters of the brand. Its clothes are preferred by many celebrities like Diane Kruger, Charlize Theron, Sarah Jessica Parker and others.