Tag: BOSS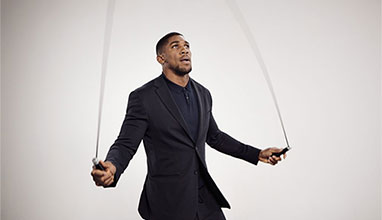 Fashion collections
Cab, plane, meeting, back again: a working day demands more than ever, and businesswear needs to move with you. This is where BOSS Stretch Tailoring comes in. Flexing with the body, the designs offer unparalleled ease of movement, which boxer Anthony Joshua puts to the test.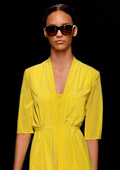 Collections
The hot Summer of 2013 is here and for long Summer evenings, from world fashion brand BOSS offers some elegant, classy and stylish outfits for both ladies and gentlemen.
The BOSS Women's Collection for Summer 2013 is an elegant mixture of confidence and sensuality. It includes sophisticated businesswear, summery white trouser suits and chic accessories. Main colors are classic white, maritime dark blue, delicate apricot and pastel lime green.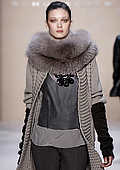 World fashion
From January 20 - 23, 2010 Mercedes-Benz Fashion Week Berlin showcases an exciting portfolio of designers in the German capital. Among the first names announced are ALLUDE, Anja Gockel, Arrondissement Aq1, CUSTO Barcelona, .DIMITRI by Dimitrios Panagiotopoulos, Hausach Couture, ic! berlin, Kilian Kerner, Marcel Ostertag, Mongrels in Common, No Ifs, PerretSchaad, Lena Hoschek, Rena Lange, Sam Frenzel, SCHUMACHER and Strenesse Blue. BOSS Black und JOOP! will show offsite.

Twice a year, Berlin transforms into a national and international fashion metropolis. As part of the Berlin Fashion Week (BFW), buyers, fashion experts and media reps come together to attend glamorous fashion shows and awards ceremonies, to visit trade fairs and to enjoy a variety of exhibitions and off-site events These two annual fashion weeks contribute significantly to Berlin's economic growth as a major style capital.