Tag: Sergio Rossi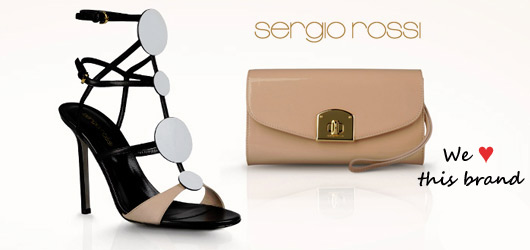 We love this brand
Sergio Rossi started his business in the 1950's in San Mauro Pascoli, Italy, and created his brand in 1968. Due to excellent workmanship, the Sergio Rossi shoe has attracted a refined clientele who desire high quality Italian footwear. The brand has always been synonymous with glamour and numerous Italian and international stars have worn Sergio Rossi on the red carpet over the years.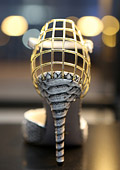 World fashion
The Sergio Rossi Fall-Winter 2013-2014 collection designed by creative director Francesco Russo finds inspiration in one forceful idea: the exaltation of the shoe as an expression of architectural design. It's a tribute to world-class architect Santiago Calatrava, who throughout his work has forged a union between architectural vision and engineering principles.

Accordingly, the Sergio Rossi shoe becomes for all practical purposes a micro building where the architectural factor emerges conceptually as the successful pursuit of a design project, not as a group of geometric shapes and consequently complete constructions.