Tag: black dress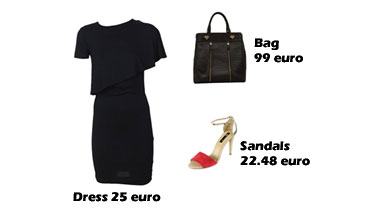 Outfit of the day
It's Saturday! Hello, weekend. We present our choice to be stylish during the Saturday evening. We got inspired by elegant black dress by ASOS, a crocodile leather handbag from Kurtmann and a colourful sandals by Mango.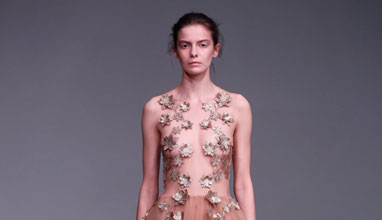 Collections
Johanna Kühl and Alexandra Fischer-Roehler of Kaviar Gauche are placing the focus of their coming collection on gracefully romantic couture with elements from an eveningwear and bridal context. In order to express the concept of a sensual image of woman as a divine creature, the designers were inspired by the female form in Greek mythology. "Les Oreades", the painting in the Musée D'Orsay by French painter William-Adolphe Bouguereau, exerted a strong fascination on the designers as a source of inspiration for the legends of immortal feminine deities.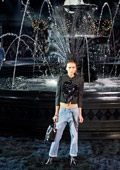 Fashion collections
Imagination and creativity! The new Louis Vuitton Spring / Summer 2014 collection was presented on the last day of Paris Fashion Week.