Tag: bun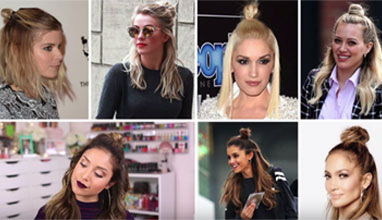 Hair
Last year, and the year before that, it was all about the top knot, the huge bun and all about the bun. But this time, it's all about the half bun. So it is a messy bun and you could made it if your hair is oily. You are going to see how to restore your hair and get this really nice look.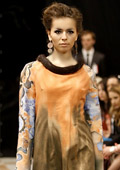 Fashion collections
From 23 to 28 April 2013 many local names and several international designers presented their Fall-Winter 2013/2014 collections during Belarus Fashion Week in the country's capital city Minsk. During the sixth edition of international professional and cultural weeklong event leading Belarusian labels like Boitsik, Fur Garden, Marinich, Tarakanova, Historia Naturalis, Kucherenko, Davidova, Natasha Tsu Ran, Svetlana Todorskaya, Harydavets & Efremova, Lena Tsokalenko, Maria Dubinina, Valeria & Anastasia Aksionovi, Zina Fedunina presented their avant-garde lines.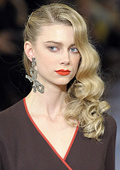 Hair
One of the hairstyles that conquered the catwalk this season is the one side, messy bun hairstyle.

This hairstyle is repeated in all of the fashion capitals in recent months. For best results use styling products for hair, which will sleek even the most rebellious hair. Try to sleek and fold the hair tightly and tie it in a bun or a ponytail. The vision is very suitable for hot summer days, and it is very easy to make.