Tag: jacquarts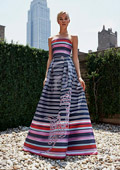 Collections
Talented Venezuelan-American fashion designer Carolina Herrera, whose creations are always full of pure beauty and femininity, said about her Resort 2014 collection:
'Prints, that's what this collection is all about, prints and seasonless, because there are no real seasons for clothes anymore; in Summer somewhere it's Winter, or in Winter somewhere it's Summer. It's important everything can be worn all year round'.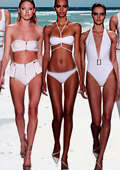 Fashion trends
The Trend Council is ready with the Swimwear trend forecast for Spring-Summer 2015. Season's swimwear evolves into a new product category for many major runway designers fueling an increase in resort, beach and swimwear trends. The biggest trends to follow are African and Moroccan influences as well as Active Sport detailing.