Tag: leather jackets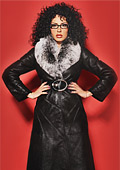 Trends
The classic leather jackets are back in fashion this season. They are the ideal solution for the fluctuating weather conditions. This year's latest models are classic or non-standard leather jackets in eye-catching colours. Total leather look is also very popular.

Leather jackets can be worn with everything including evening dresses. Black biker jackets, classic leather jackets, elongated jackets with asymmetrical cuts as well as oversized jackets will all be trendy during the upcoming season.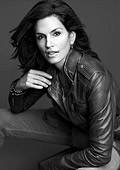 Fashion collections
Cindy Crawford will be making her designer debut when she launches her own clothing line with budget retailer C&A.

The 46-year-old supermodel is thrilled to be teaming up with the high street chain for her first design collection and she hopes her creations will make consumers feel good.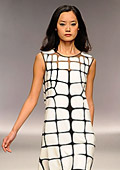 World fashion
Black and white

The crisp contrast of this classic combination is always in style, it's classic, simple and very sexy. Monochrome is one of the simplest, most chic of looks and never fails to gain attention when done well. If you are unsure about a color combination, you can always rely on black and white, because it is easy for creating a fairly effortless wardrobe.