Tag: wigs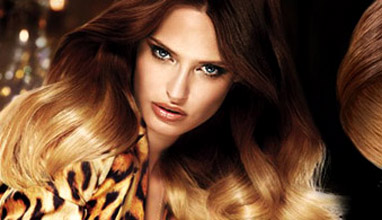 Hair
If you wonder how to spice up your hair for the spring and the summer make an "OMBRE"! This type of haircut is very interesting, impressive and if it is made professional- really stylish.
World fashion
London fashion week finished and will be remembered with the defile of naked models and the more conventional show of Burberry collection.

The wig maker Charlie Le Mindu decided to spice up the already eccentric London Fashion Week by sending some of his models down the catwalk without clothes, only in hot pink high-heeled boots, hats, bags and wigs.

The 24-year-old designer, whose creations are worn by Lady Gaga, launched his label just an year ago but has managed to grab plenty of headlines. He produced wigs in the shape of the Eiffel Tower. At the fashion Week last year he showed a headdress made of real mice and rat carcasses.
Collections
Tony Lance underwear brought the first evening of the fashion show Fashion evenings 2010 to a close with impressive combination of lingerie and retro accessories provided by "Party house". The models presented mysterious masks, gorgeous hats, collars with ostrich feathers, royal crowns, cloaks and wigs.

Tony Lance presented lingerie from satin and chiffon with floral motifs, embroidery, curls, pleats and lace, in fashion this season.