Sisley collection Spring-Summer 2012: Elegant, delicate, colourful
Heavy doses of style and inspirations without distractions in the new Sisley collection for Spring-Summer 2012. The common denominator is a vaguely Seventies atmosphere worked in a melting pot of styles and colours.
Exactly like the iconic woman who inspires the range called BIANCA J., the keyword is elegance with a funky rock soul. The allure is masculine but with a seductive femininity. Daytime means trousers worn with a long or short trench coat. But as the sun goes down dresses take over and their hems lengthen with the passing hours: georgette Charleston shirtwaisters, satin sheath dresses with lace prints, knitted mermaid dresses. Distinguishing traits: jabot and beguiling bows at the neck, alluring tattoo decoration down the body and, lastly, polka-dots, stripes and patterns of mini/maxi designs. The horizon is black, white and red with light touches of cornflower blue and neutrals.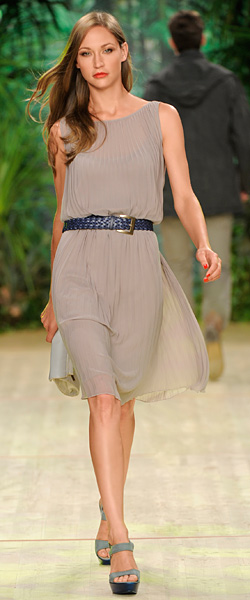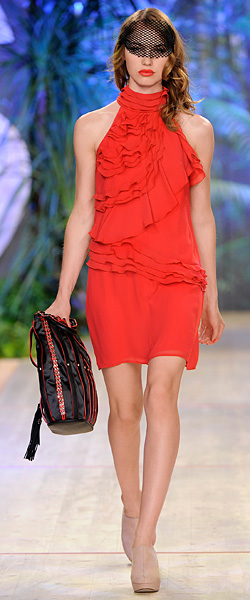 A delicate, diaphanous world in the pale tones of shimmering dawns is characteristic of the range ETHEREAL FEMININITY. A world made of sheer, swirly fabrics, romantic floral accents, frills and soft cuts that hug only at the waist. Everything is thoroughly feminine, from the plisse dresses to the light floral blouses, from the tiny bouclé jackets to the trench coat with tiny pleats and rounded touches for a gentler look, to the soft, fluid, classically-cut trousers. Pastel shades toned down with a few hints of teal and chestnut.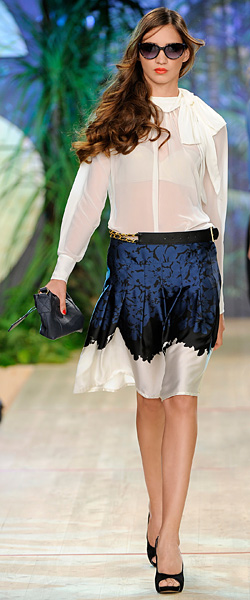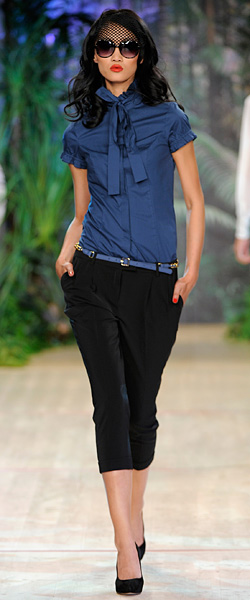 Colours and moods for the midday sun and sizzling temperatures, a look with a summery, hot feel. A casual yet exacting, well-constructed trend called EARTH PULSE, featuring stretch pants, long dresses and ethnic/exotic-printed cool muslin skirts, adventure-driven tracksuit outfits and shorts. Then one-shoulder, single-sleeved oversize silk blouses and T-shirts with flag motifs. The spice market provides perfumes, moods and colours in a swirl of earth, sand and blue sky.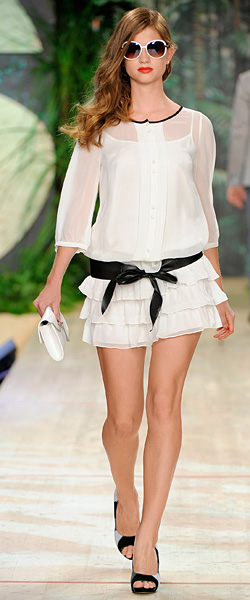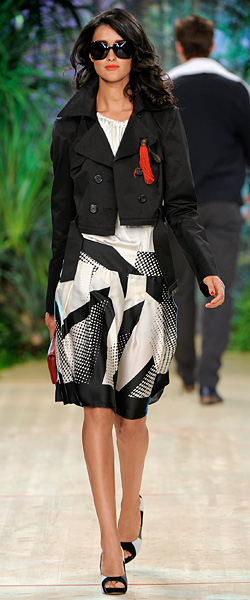 Hits: 14776 | Leave a comment