Tag: Georges Chakra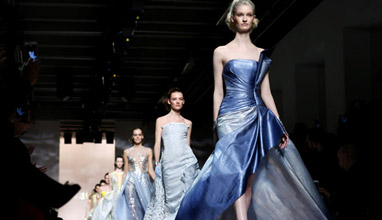 Collections
'I design and create in order to expose a woman's contradictory personality - She seduces with her discreet allure while at the same time through her innate sensuality, shows us her ability to rule through silent presence. The woman should be at the same time angelic and feel absolutely seductive', says Georges Chakra.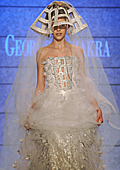 World fashion
Participating in Paris Fashion Week, the Spring/Summer 2010 Couture show of Lebanese designer Georges Chakra was held on January 25, 2010 in Paris, at L'École Nationale Supérieure des Beaux Arts.

Drawing inspiration from nature's beauty, Chakra's collection treads the fine line between reality and fantasy, while staying true to the feminity of women.

A collection of forty three dresses was presented characterized by varying geometric lines, contemporary designs, contrasting hues combined with delicate necklines and asymmetrical cuts.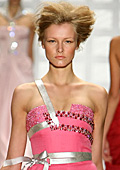 World fashion
Participating for the second time in New York Fashion Week, "Edition by Georges Chakra" Spring/Summer 2010 ready to wear show of renowned couturier Georges Chakra was held on September 12, 2009 at the Bryant Park's Tent.

Fresh color combinations, dynamic designs, and modern silhouettes are drawn together to create a collection of 46 pieces inspired from the fashion-forward "femme fatale".