Hair accessories trends for Spring-Summer 2010
In previous articles, we have looked through the different fashion trends in clothing, shoes, hairstyles and manicure for spring-summer 2010. It is time to pay attention to the trends in hair accessories for the upcoming summer.

This season the hair accessories will not only complete the hairstyle, but will be definitely eye catching. They will be one perfect accent to your style and your dress.

Hairstyles have always been an important part of fashion and being unique with your hairstyle can only benefit your beauty and style.

One of the hottest trends – the hair accessories – manages to upgrade the look of any type of hairstyle. Hair accessories come in a variety of styles and types – from glam to oversized or simple.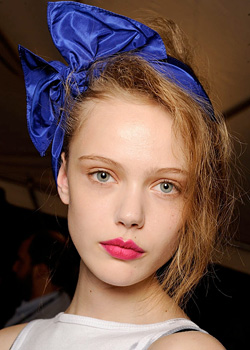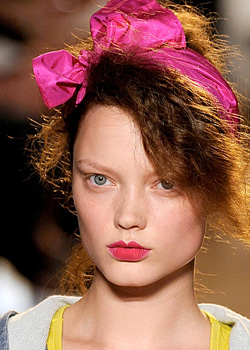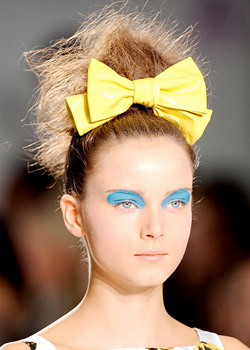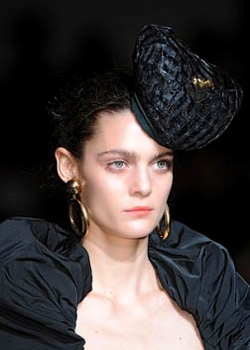 The accessories used by the fashion designers to decorate the hairstyles of the models at the 2010 spring-summer fashion shows were very diverse and had a very interesting designs.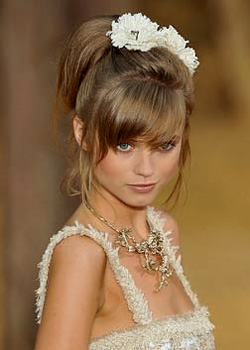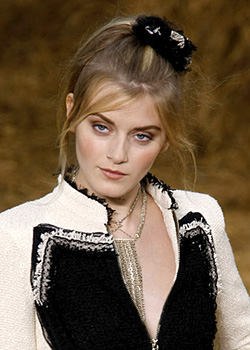 The colorful accessories look absolutely fabulous and lovely. They come in a variety of colors and sizes as they all look beautiful.

Perfect for special occasions, the flower hair accessories help to create and innocent look and can make you look like a true doll.

For decoration you can use not only real flowers but also flowers made of fabric. The most of the hairpins, tiaras and hair bands are decorated with flowers.

Also hair clips in the shape of a flower made of stones are very popular and one of the hottest trends.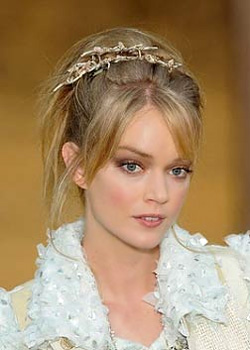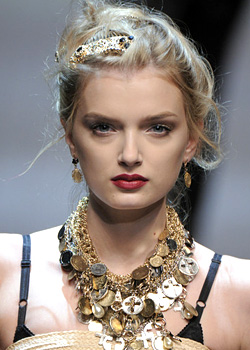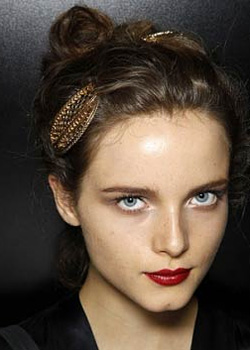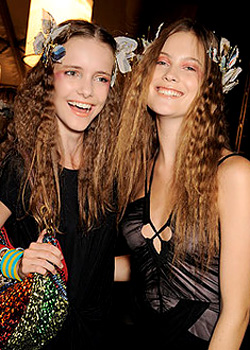 Simple hair clips are perfect for everyday use as they will add a little bit of a twist to your hair while allow you to stand out without being too obvious. How much a simple hair clip can transform the look of a hairstyle managed to demonstrate the designer Philip Lim.

Other designers like Dolce & Gabbana, YSL and Chanel are original as usual, taking it to another level – the hair combs and hair clips.

Hair comb styled, hair accessories are perfect for casual occasions as they can set the hair in the desired place, or for more spectacular hairstyle without much effort.

The hair clips are perfect for formal occasions as they have a very elegant look.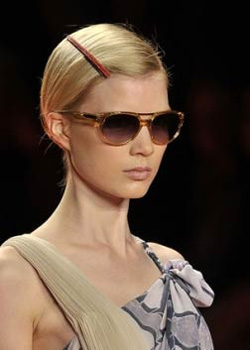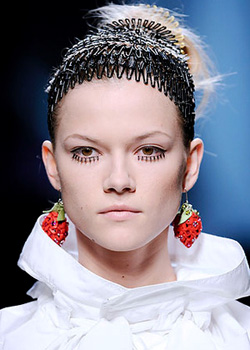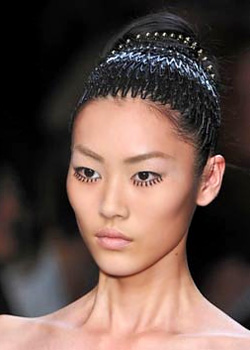 So, our advice is, ladies, do not neglect the importance of hair accessories. Choose the hair accessory according to your outfit and hairstyle and you will look fabulous, trendy and stylish.

 

Photos:

Models of:
1. - 2. Marc Jacobs
3. Luella
4. Moschino
5. - 7. Chanel
8. D & G
9. YSL
10. Diane von Furstenberg
11. - 12. Philip Lim
13. - 14. YSL





Hits: 18761 | Leave a comment